Lyrics
This is a family hold up one hand, fingers spread
Let's count them and see,
How many there are,
And who they can be count 1, 2, 3, 4, 5
This is the mother touch pointer finger
Who loves everyone
And this is the father touch big finger
Who is lots of fun.
This is my sister touch ring finger
She helps and she plays,
And this is the baby touch little finger
He's growing each day.
But who is this one? touch thumb
He's out there alone,
Why it's Jackie, the dog,
And he's chewing a bone. wiggle thumb.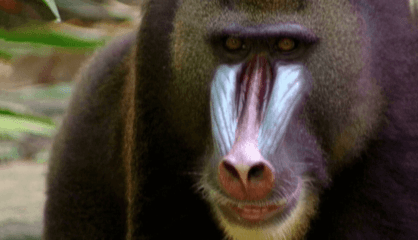 Some primates live in trees and some live on the land and in trees. In this episode we meet KINDERZOO's finest primates like our host Gabby the Gibbon, Deni the Douc Langur, Marty the Mandrill, Colin the Colobus Monkey and Mike the Proboscis Monkey. We also learn how Mike got his large nose in Kinderzoo Tales.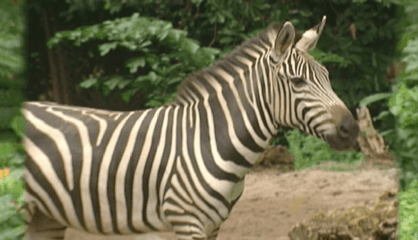 In this episode we go on safari in Africa and meet Polly the Springbok Antelope, Harry the Hippopotamus, Rhiannon the Rhinoceros and we see two of our favourites running around - Debra the Forgetful Zebra and Ryan the Lion. Our KInderzoo Tale this week is about how Gerry the Giraffe got his long neck.
Information About A Family Fingerplay
A Family Fingerplayis an old time favorite nursery rhyme that has been set to music.
There are hand actions associated with many lines in the song. A child can do the actions, even if they are only listening.
There are many similar fingerplays. Fingerplays are important helping young children learn about everyday topics, including family members, counting.
Fingerplays are valuable to children because they help children to develop hand-eye coordination, memory, sequencing and they just let the children have fun. An older child will love to teach his or her younger brother or sister this song.
Try the song, A Family Fingerplay, with your young child at any time or in any place: in the car, at a restaurant or even as a bedtime story.