Lyrics
"A" is for apple, apple, apple
"B" is for ball, ball, ball
"C" is for cattle, cattle, cattle
"D" is for doll, doll, doll
"E" is for eat, eat, eat
"F" is for fairy, fairy, fairy
"G" is for greet, greet, greet
"H" is for hairy, hairy, hairy
"I" is for itty bitty, itty, bitty, itty
"J" is for jump, jump, jump
"K" is for kitty, kitty, here kitty, kitty
"L" is for lump. lump. lump
"M" is for motion, motion, motion
"N" is for nutty, nutty, nutty
"O" is for ocean, ocean, ocean
"P" is for putty, putty, putty
"Q" is for queen, queen, queen
"R" is for repeat, repeat, repeat
"S" is for scream, scream, scream
"T" is for treat, treat, treat
"U" is for under, under, under
"V" is for vex, vex, vex
"W" is for wonder, wonder, wonder
"What we'll do for X-X-X? "
"How about X-Ray? Yah! "
"X-Ray's good! What else starts with an "X"?
"Xylophone! Oh Yah!"
"Y" is for yak, yak, yak
"Z" is for zoom, zoom, zoom
Now let's go back, back, back
And sing this tune, tune, tune!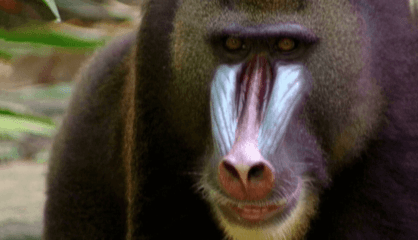 Some primates live in trees and some live on the land and in trees. In this episode we meet KINDERZOO's finest primates like our host Gabby the Gibbon, Deni the Douc Langur, Marty the Mandrill, Colin the Colobus Monkey and Mike the Proboscis Monkey. We also learn how Mike got his large nose in Kinderzoo Tales.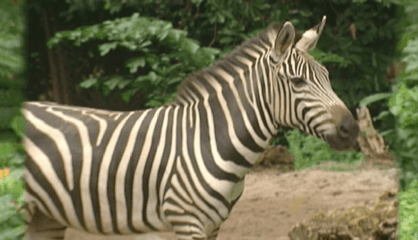 In this episode we go on safari in Africa and meet Polly the Springbok Antelope, Harry the Hippopotamus, Rhiannon the Rhinoceros and we see two of our favourites running around - Debra the Forgetful Zebra and Ryan the Lion. Our KInderzoo Tale this week is about how Gerry the Giraffe got his long neck.