Lyrics
I can show you the world
Shining, shimmering, splendid
Tell me, princess, now when did
You last let your heart decide?
I can open your eyes
Take you wonder by wonder
Over, sideways and under
On a magic carpet ride.
A whole new world
A new fantastic point of view
No one to tell us no
Or where to go
Or say we're only dreaming.
A whole new world
A dazzling place I never knew
But when I'm way up here
It's crystal clear
That now I'm in a whole new world with you
Now I'm in a whole new world with you.
Unbelievable sights
Indescribable feeling
Soaring, tumbling, freewheeling
Through an endless diamond sky.
A whole new world
Don't you dare close your eyes
A hundred thousand things to see
Hold your breath - it gets better
I'm like a shooting star
I've come so far
I can't go back to where I used to be.
A whole new world
Every turn a surprise
With new horizons to pursue
Every moment red-letter
I'll chase them anywhere
There's time to spare
Let me share this whole new world with you.
A whole new world
That's where we'll be
A thrilling chase
A wondrous place
For you and me.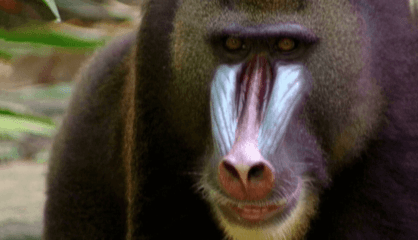 Some primates live in trees and some live on the land and in trees. In this episode we meet KINDERZOO's finest primates like our host Gabby the Gibbon, Deni the Douc Langur, Marty the Mandrill, Colin the Colobus Monkey and Mike the Proboscis Monkey. We also learn how Mike got his large nose in Kinderzoo Tales.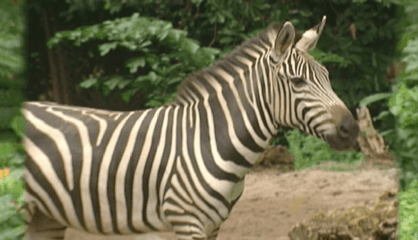 In this episode we go on safari in Africa and meet Polly the Springbok Antelope, Harry the Hippopotamus, Rhiannon the Rhinoceros and we see two of our favourites running around - Debra the Forgetful Zebra and Ryan the Lion. Our KInderzoo Tale this week is about how Gerry the Giraffe got his long neck.
Information About A Whole New World
A Whole New World" is the hit song from Walt Disney's 1992 animated movie Aladdin. Tim Rice wrote the lyrics while Alan Menken composed the music.
Alan Menken won his 3rd Academy Award for "A Whole New World" in 1993 under the category of Best Original Song.
In 1993, Regina Belle and Peabo Bryson released a single version of "A Whole New World" which reached number one on the Billboard Hot 100.
This song was authored by Disney, Walt Disney Records, and the Walt Disney Music Company and is protected by copyright.
Please support the record label and its artists by purchasing music from the official Walt Disney Records web site.
Written by: Mack David, Al Hoffman and Jerry Livingston.
Performed by: Ilene Woods (Cinderella).