Lyrics
I make two circles and then one more
Touch my nose and then the floor.
Here's the first spell we will try.
Abracadabra! You will fly!
Just two circles in the air.
One down here and one up there.
Touch your shoulder, then your shoe.
Abracadabra! You turn blue!
I think I know what's going wrong.,
so chant with me - sing along
One, two, three, four circles in the air.
Abracadabra! You've got no hair!
Let's hold it together. Here we go!
Make big circles head to toe
Touch your chin, then your nose
Abracadabra! And your head grows!
Let's try one more time and see if a spell will work for me.
Touch your elbow, then your knee.
Abracadabra! You're a bumblebee
The spells don't work, but we're okay.
It isn't real. It's only play.
We've had some fun with our silly game.
Abracadabra and we're just the same.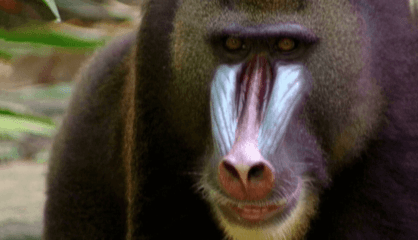 Some primates live in trees and some live on the land and in trees. In this episode we meet KINDERZOO's finest primates like our host Gabby the Gibbon, Deni the Douc Langur, Marty the Mandrill, Colin the Colobus Monkey and Mike the Proboscis Monkey. We also learn how Mike got his large nose in Kinderzoo Tales.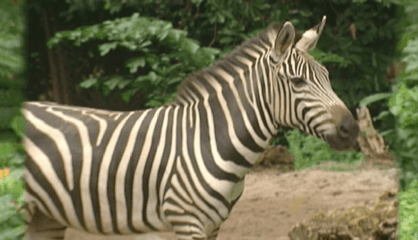 In this episode we go on safari in Africa and meet Polly the Springbok Antelope, Harry the Hippopotamus, Rhiannon the Rhinoceros and we see two of our favourites running around - Debra the Forgetful Zebra and Ryan the Lion. Our KInderzoo Tale this week is about how Gerry the Giraffe got his long neck.