Lyrics
Albuquerque is a turkey,
And he's feathered and he's fine.
And he wobbles, and he gobbles,
And he's absolutely mine.
He's the best pet that you can get,
Better than a dog or cat.
Albuquerque, he's my turkey,
And I'm awfully glad of that.
Albuquerque, he's my turkey,
He's so cozy in his bed,
Because for our Thanksgiving dinner,
We had scrambled eggs instead.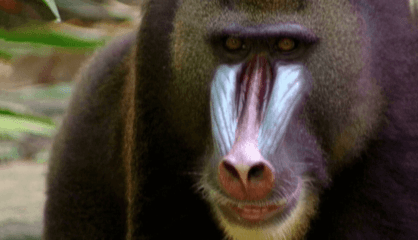 Some primates live in trees and some live on the land and in trees. In this episode we meet KINDERZOO's finest primates like our host Gabby the Gibbon, Deni the Douc Langur, Marty the Mandrill, Colin the Colobus Monkey and Mike the Proboscis Monkey. We also learn how Mike got his large nose in Kinderzoo Tales.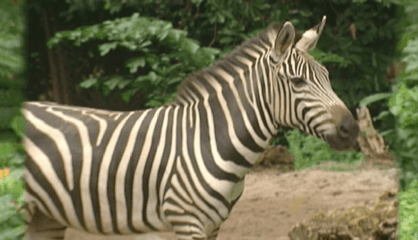 In this episode we go on safari in Africa and meet Polly the Springbok Antelope, Harry the Hippopotamus, Rhiannon the Rhinoceros and we see two of our favourites running around - Debra the Forgetful Zebra and Ryan the Lion. Our KInderzoo Tale this week is about how Gerry the Giraffe got his long neck.
Information About Thanksgiving Day - Albuquerque The Turkey
Thanksgiving Day - Albuquerque The Turkey tells the story of a turkey who is a child's pet, and escapes being eaten on Thanksgiving Day because of his revered status as a family pet. In the United States, Thanksgiving is a holiday in which families and friends gather in appreciation of the year's harvest; the holiday is celebrated with a huge feast, and the centerpiece of that meal is often a roasted turkey.
There has always been an attempt to create the Thanksgiving feasts around foods particular to America, so that American's might honor the tradition of the very first Thanksgiving, which many say took place in 1621, between the Pilgrim s (early settlers of America) and the local Native American tribe, the Wampanoag. who lived in and around the areas of Massachusetts where the Pilgrims were building the first colonies.
Some historical descriptions of that first Thanksgiving said that turkeys were part of the dinner, along with deer, chickens, fish, clams, berries, and other fruits and vegetables.
Abraham Lincoln, the 16th President of the United States, made Thanksgiving an annual National Holiday, to be celebrated on the final Thursday of each November. Prior to that, Thanksgiving was a fairly regional holiday in the New England area of the United States.
Albuquerque is a silly name for a turkey! But it is a good name for the largest city of the State of New Mexico.