Lyrics
"What hue shall my apples be?"
Asked the little apple tree.
"That is easy to decide;
Make them green,' the grasses cried.
But the crimson roses said,
"We would rather have them red,"
While the dandelions confessed
Yellow suited them the best.
When the apples all were ripe,
Many wore a yellow stripe.
Some were red and some were green,
Some were somewhere in-between.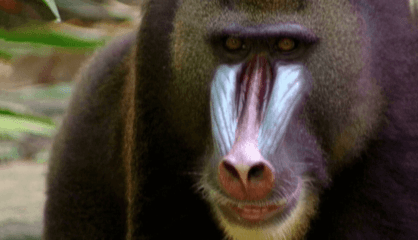 Some primates live in trees and some live on the land and in trees. In this episode we meet KINDERZOO's finest primates like our host Gabby the Gibbon, Deni the Douc Langur, Marty the Mandrill, Colin the Colobus Monkey and Mike the Proboscis Monkey. We also learn how Mike got his large nose in Kinderzoo Tales.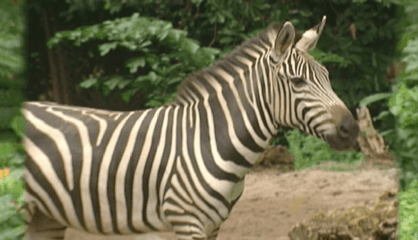 In this episode we go on safari in Africa and meet Polly the Springbok Antelope, Harry the Hippopotamus, Rhiannon the Rhinoceros and we see two of our favourites running around - Debra the Forgetful Zebra and Ryan the Lion. Our KInderzoo Tale this week is about how Gerry the Giraffe got his long neck.
Alternative Lyrics & Related Songs
There are a few changes to the words in this version
What hue shall my apples be?
Asked the little apple tree
That is easy to decide
Have them green, the grasses cried
But the crimson roses said
We should like to have them red
While the dandelions confessed
Yellow seemed to them the best
What hue shall my apples be?
Asked the little apple tree
That is easy to decide
Have them green, the grasses cried
But the crimson roses said
We should like to have them red
While the dandelions confessed
Yellow seemed to them the best
When the apples all were ripe
Many wore a yellow stripe
Some were red and some were seen
Dressed in coats of softest green