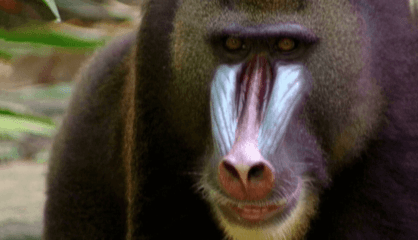 Some primates live in trees and some live on the land and in trees. In this episode we meet KINDERZOO's finest primates like our host Gabby the Gibbon, Deni the Douc Langur, Marty the Mandrill, Colin the Colobus Monkey and Mike the Proboscis Monkey. We also learn how Mike got his large nose in Kinderzoo Tales.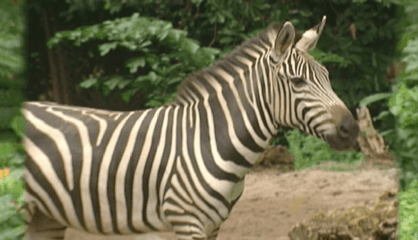 In this episode we go on safari in Africa and meet Polly the Springbok Antelope, Harry the Hippopotamus, Rhiannon the Rhinoceros and we see two of our favourites running around - Debra the Forgetful Zebra and Ryan the Lion. Our KInderzoo Tale this week is about how Gerry the Giraffe got his long neck.
Information About Baa Baa White Sheep
"Baa Baa White Sheep" is an alternative to the popular nursery rhyme "Baa Baa Black Sheep".
In 1986, controversy broke out over the lyrics of 'Baa Baa Black Sheep', which were viewed as racist.
There were allegations in 2002 that a school in London took action against the 'racist lyrics' and banned them, replacing the popular nursery rhyme with its white counterpart. The stories about this have been proven to be false, but many think that while the incident never happened, "Baa Baa White Sheep" is still gaining popularity because of a push for political correctness.
There are many sets of alternative lyrics that can be sung to this song; the original lyrics to "Baa Baa Black Sheep" most likely came about from complaints towards wool taxes placed in the 13th century.
This song is sung to the same tune as 'Twinkle Twinkle Little Star' and 'The Alphabet Song', with some small differences.
Some other related variations of "Baa Baa Black Sheep" are "Baa Baa Rainbow Sheep" and "Baa Baa Pink Sheep, though they are not nearly as popular.
Alternative Lyrics & Related Songs
Another version you can sing to
White sheep white sheep
On a blue hill
When the wind stops
You all stand still
When the wind blows
You walk away slow
White sheep white sheep
Where do you go.
This one has a lost little lamb
Baa Baa White sheep, where's your little lamb?
She's down on the meadow and she can't get home.
The water's very deep and the hedge is very high,
poor little baby lamb don't you cry.
We have some goats in this version
Baa Baa White Sheep
Look over there
See all the nanny goats going to the fair
With white shoes and white socks
And white curly hair
See all the nanny goats going to the fair
Baa Baa Baa.
Lyrics With Pink Sheep
Baa Baa Pink Sheep.
Baa Baa pink sheep,
have you any spots?
Yes Sir, yes sir,
lots and lots.
One on my forehead,
and one on my tummy,
and one on my nose,
and that's NOT funny!
*alternate ending is "one on my bottom and that's not funny!"