Lyrics
What are you able to build with your blocks?
Castles and palaces, temples and docks.
Rain may keep raining, and others go roam,
But I can be happy and building at home.
Let the sofa be mountains, the carpet be sea,
There I'll establish a city for me:
A kirk and a mill and a palace beside,
And a harbour as well where my vessels may ride.
Great is the palace with pillar and wall,
A sort of a tower on the top of it all,
And steps coming down in an orderly way
To where my toy vessels lie safe in the bay.
This one is sailing and that one is moored:
Hark to the song of the sailors aboard!
And see, on the steps of my palace, the kings
Coming and going with presents and things!
Now I have done with it, down let it go!
All in a moment the town is laid low.
Block upon block lying scattered and free,
What is there left of my town by the sea?
Yet as I saw it, I see it again,
The kirk and the palace, the ships and the men,
And as long as I live and where'er I may be,
I'll always remember my town by the sea.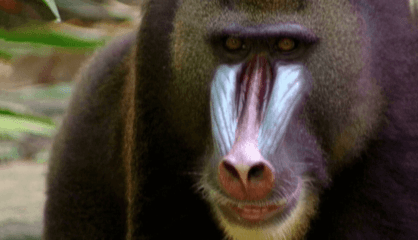 Some primates live in trees and some live on the land and in trees. In this episode we meet KINDERZOO's finest primates like our host Gabby the Gibbon, Deni the Douc Langur, Marty the Mandrill, Colin the Colobus Monkey and Mike the Proboscis Monkey. We also learn how Mike got his large nose in Kinderzoo Tales.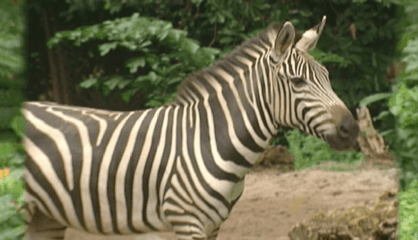 In this episode we go on safari in Africa and meet Polly the Springbok Antelope, Harry the Hippopotamus, Rhiannon the Rhinoceros and we see two of our favourites running around - Debra the Forgetful Zebra and Ryan the Lion. Our KInderzoo Tale this week is about how Gerry the Giraffe got his long neck.