Lyrics
Once there was a choo-choo, but he couldn't choo-choo so the story goes.
He kept saying achoo instead of saying choo-choo, 'cause he had a cold in his nose.
All the little children laughed at him and teased him.
Sticks and stones they threw.
'Cause he kept saying achoo instead of saying choo-choo like the other choo-choo trains do.
The children were playing on the tracks one day, the little train was headed their way.
We knew he couldn't stop, and he couldn't turn back, so he went "ACHOO" and blew them off the track.
Now they wait for hours, showering him with flowers when he's coming through.
He found fame and glory, so ends the story of the little train that went achoo.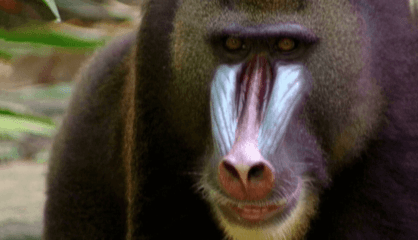 Some primates live in trees and some live on the land and in trees. In this episode we meet KINDERZOO's finest primates like our host Gabby the Gibbon, Deni the Douc Langur, Marty the Mandrill, Colin the Colobus Monkey and Mike the Proboscis Monkey. We also learn how Mike got his large nose in Kinderzoo Tales.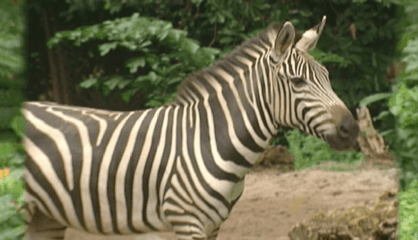 In this episode we go on safari in Africa and meet Polly the Springbok Antelope, Harry the Hippopotamus, Rhiannon the Rhinoceros and we see two of our favourites running around - Debra the Forgetful Zebra and Ryan the Lion. Our KInderzoo Tale this week is about how Gerry the Giraffe got his long neck.
Information About The Choo-Choo Song
Songs about trains have been popular with children for a very long time. Other famous children's songs include the folk song "I've Been Workin' On The Railroad" and "I'm A Choo Choo Train" by Sam Jones.
This song helps children learn to be nice to everyone, even if they seem to be different. The main character in this song makes a funny noise, so the children tease him, but he ends up saving them!
"Choo-Choo Song, The" is also known as the "The Train With A Cold In Its Nose,' a description of the main character of the song. The "Achoo" noise sounds a lot like the "choo choo" sound that steam trains make when they push steam out of their exhaust pipes, the big round part on the top of the train.
For more fun train songs to help you learn, check out this YouTube playlist: Choo Choo Trains.