Lyrics
Chorus:
Colors all around
Everywhere you go
Colors way up high,
Colors way down low
Colors all around
For us all to see
Make this world a brighter place
For you and me.
Look for red and shake your head
On an apple, the color is red
Now look for green and pat your knees
On a leaf, the color is green.
Look for yellow and shake like Jell-O
On a banana, the color is yellow
Now, look for brown, hop up and down
A farmer�s soil, the color is brown.
Chorus.
Now look for purple, turn in a circle
On a flower, the color is purple
Look for blue, tap with your shoes
In the sunny sky, the color is blue.
Look for black, jump right back
In the nighttime sky, the color is black
Look for orange and twist all over
On a pumpkin, the color is orange.
Chorus.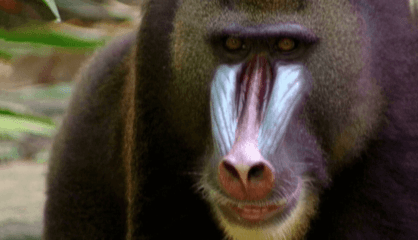 Some primates live in trees and some live on the land and in trees. In this episode we meet KINDERZOO's finest primates like our host Gabby the Gibbon, Deni the Douc Langur, Marty the Mandrill, Colin the Colobus Monkey and Mike the Proboscis Monkey. We also learn how Mike got his large nose in Kinderzoo Tales.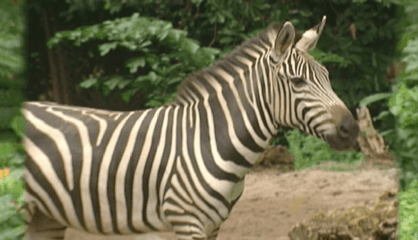 In this episode we go on safari in Africa and meet Polly the Springbok Antelope, Harry the Hippopotamus, Rhiannon the Rhinoceros and we see two of our favourites running around - Debra the Forgetful Zebra and Ryan the Lion. Our KInderzoo Tale this week is about how Gerry the Giraffe got his long neck.
Information About Colors All Around