Lyrics
Chorus:
Red, orange, yellow, green, blue, purple
Colors of the rainbow, colors so bright.
Red, orange, yellow, green, blue, purple
Colors of the rainbow, a colorful sight.
Verse 1:
Red is a stop sign
Red is a strawberry
Red is a fire truck
Red is a bunch of beets
Red is a valentine
Red is a rose. Chorus.
Verse 2:
Orange is a pumpkin
Orange is a carrot
Orange is a salmon
Orange is a traffic cone
Orange is an orange
Orange is a sunrise. Chorus.
Verse 3:
Yellow is a taxi
Yellow is a lemon
Yellow is a submarine
Yellow is a baby chick
Yellow is a dump truck
Yellow is a daisy. Chorus.
Verse 4:
Green is a blade of grass
Green is an emerald
Green is a katydid
Green is a watermelon
Green is a caterpillar
Green is a pine tree. Chorus.
Verse 5:
Blue is the sky
Blue is a topaz
Blue is a pair of jeans
Blue is a blueberry
Blue is the ocean
Blue is a butterfly. Chorus.
Verse 6:
Purple is an eggplant
Purple is a boo boo
Purple is an amethyst
Purple is an iris
Purple is a purple finch
Purple is a fiddler crab. Chorus.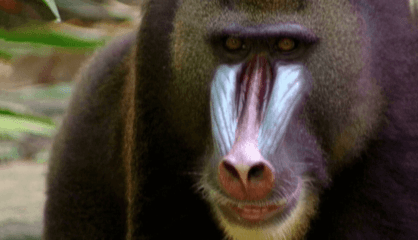 Some primates live in trees and some live on the land and in trees. In this episode we meet KINDERZOO's finest primates like our host Gabby the Gibbon, Deni the Douc Langur, Marty the Mandrill, Colin the Colobus Monkey and Mike the Proboscis Monkey. We also learn how Mike got his large nose in Kinderzoo Tales.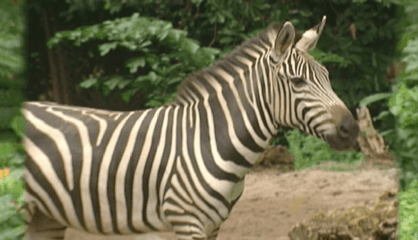 In this episode we go on safari in Africa and meet Polly the Springbok Antelope, Harry the Hippopotamus, Rhiannon the Rhinoceros and we see two of our favourites running around - Debra the Forgetful Zebra and Ryan the Lion. Our KInderzoo Tale this week is about how Gerry the Giraffe got his long neck.
Information About Colors Of The Rainbow
Written by Peter and Ellen Allard.