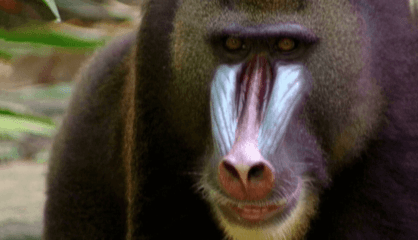 Some primates live in trees and some live on the land and in trees. In this episode we meet KINDERZOO's finest primates like our host Gabby the Gibbon, Deni the Douc Langur, Marty the Mandrill, Colin the Colobus Monkey and Mike the Proboscis Monkey. We also learn how Mike got his large nose in Kinderzoo Tales.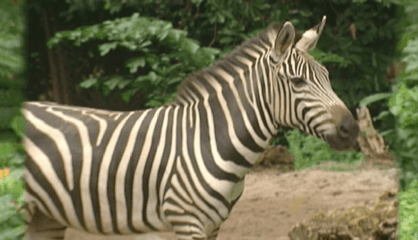 In this episode we go on safari in Africa and meet Polly the Springbok Antelope, Harry the Hippopotamus, Rhiannon the Rhinoceros and we see two of our favourites running around - Debra the Forgetful Zebra and Ryan the Lion. Our KInderzoo Tale this week is about how Gerry the Giraffe got his long neck.
Information About Come Little Rabbit
This song also goes by the title, "Little Rabbit In The Woods" and "In A Cottage In A Wood".
Alternative Lyrics & Related Songs
Save the rabbit from a hunter in this version
In a cottage in a wood
A little old man at the window stood
Saw a rabbit hopping by
Knocking at the door.
'Help me, help me, help me,' he said
'Before the hunter shoots me dead!'
'Come little rabbit, stay with me,
Happy you shall be.'
This version changes the size of the cabin
In a cabin in the woods
Little man by the window stood
Saw a rabbit hopping by
Knocking at his door (Alternate: "Frightened as can be")
"Help me, help me, help", he said
Or the hunter will shoot me dead
Little rabbit come inside
Safely you'll abide
Second verse
Ittybitty cabin in the woods
Ittybitty man by the window stood
Saw an ittybitty rabbit hopping by
Frightened as can be
"Help me, help me, help!" he said
'Fore the hunter shoots me dead
Ittybitty rabbit come inside
Safely to abide
Third verse
Great big cabin in the woods
Great big man by the window stood
Saw a great big rabbit hopping by,
Frightened as can be
"Help me, help me, help!" he said
'Fore the hunter shoots me dead
Great big rabbit come inside
Safely to abide
This version has 3 animals that you sing about
In a cabin in a wood
Little man by the window stood
Saw a rabbit hopping by
Frightened as could be
Help me! Help me! Help, he said
Lest the hunter shoot me dead
Little rabbit, come inside
Safely to abide
In a cabin in a wood
Little man by the window stood
Saw a turkey running by
Frightened as could be
Help me! Help me! Help, he said
Lest the hunter shoot me dead
Little turkey, come inside
Safely to abide
In a cabin in a wood
Little man by the window stood
Saw a pigeon flying by
Frightened as could be
Help me! Help me! Help, he said
Lest the hunter shoot me dead
Little pigeon, come inside
Safely to abide