Lyrics
Ding dong bell
Pussy's in the well
Who put her in?
Little Johnny Flynn
Who pulled her out?
Little Tommy Stout
What a naughty boy was that
Try to drown poor Pussycat,
Who ne'er did any harm
But killed all the mice
In the Farmer's barn!
You can change "Johnny Flynn" to "Little Tommy Thin"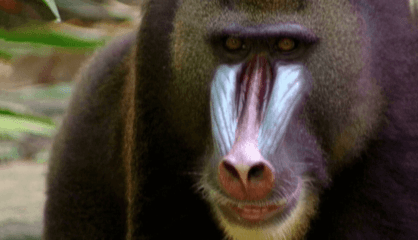 Some primates live in trees and some live on the land and in trees. In this episode we meet KINDERZOO's finest primates like our host Gabby the Gibbon, Deni the Douc Langur, Marty the Mandrill, Colin the Colobus Monkey and Mike the Proboscis Monkey. We also learn how Mike got his large nose in Kinderzoo Tales.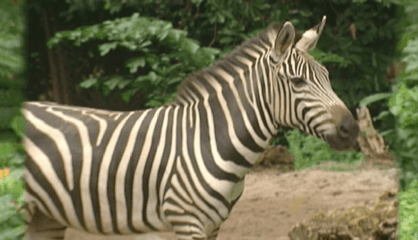 In this episode we go on safari in Africa and meet Polly the Springbok Antelope, Harry the Hippopotamus, Rhiannon the Rhinoceros and we see two of our favourites running around - Debra the Forgetful Zebra and Ryan the Lion. Our KInderzoo Tale this week is about how Gerry the Giraffe got his long neck.
Information About Ding Dong Bell
The Ding Dong Bell Song was first recorded by John Lant, in the year 1580. Lant was an organist of Winchester Cathedral.
The phrase "ding dong bell" appears in Shakespeare, in two separate works. The first is "The Tempest" and the second is "The Merchant of Venice". Although not known for sure, it is thought that the phrase was meant to signal a sound effect, rather than to be spoken aloud.
There are two variations of this song about the feline. The modern version of this song replaces "pussy" with "kitty".
The second variation with felines is related to safety. Since children may think it is fine to put a cat in a well, which we know it is not, the lyric was changed. The line "Pussy's at the well. ' is used instead of "Pussy's in the well". The earliest record of the version most similar to today's can be found in Mother Goose Melody published in 1765. In this and subsequent versions the cat survives drowning.
For more information about the "Ding Dong Bell Song", take a look at Wikipedia.
Alternative Lyrics & Related Songs
Some of the words and the names are different
Ding, dong, bell,
Pussy's in the well.
Who put her in?
Little Johnny Lin.
Who pulled her out?
Little Tommy Stout.
What a naughty boy was that,
To try to drown poor pussy cat,
Who never did him any harm,
And killed the mice in his father's barn.