Lyrics
I was underneath the covers
Mom had just turned out the light,
When the shadows of some dinosaurs
First came into sight.
They were dancin' on the ceiling-
Slidin' 'cross the floor,
Then they jumped up on my tummy
And gave out a Dino-roar. .
They made my bed rock!
They made my room roll!
We did the Hip-Hop!
Oh yeah, before they had to go. .
Well. . a baby brontosaurus
Found my favorite ball and bat
And a friendly stegosaurus
Struck him out in nothin' flat.
They gathered all around me,
Beggin' me to play,
But I whispered, "It was late!',
And they said they really couldn't stay.
Chorus repeat.
When the lights came on real suddenly,
I blinked and looked around.
There were tos and blankets everywhere,
No dinosaurs were found.
I said "You shoulda seen 'em!
They were big and green and tall!'
But I don't think they believed
My Dino-Story-- not at all.
Chorus repeat.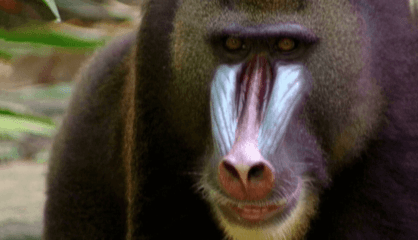 Some primates live in trees and some live on the land and in trees. In this episode we meet KINDERZOO's finest primates like our host Gabby the Gibbon, Deni the Douc Langur, Marty the Mandrill, Colin the Colobus Monkey and Mike the Proboscis Monkey. We also learn how Mike got his large nose in Kinderzoo Tales.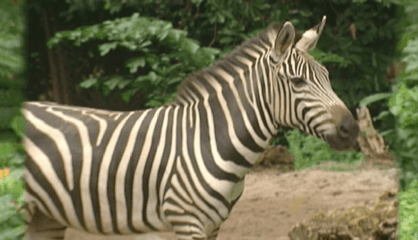 In this episode we go on safari in Africa and meet Polly the Springbok Antelope, Harry the Hippopotamus, Rhiannon the Rhinoceros and we see two of our favourites running around - Debra the Forgetful Zebra and Ryan the Lion. Our KInderzoo Tale this week is about how Gerry the Giraffe got his long neck.
Information About Dino Story
© 1993 Bonnie Nichols. Bonnie Nichols Music, ASCAP.