Lyrics
Five little Easter eggs, lovely colors wore,
Mother ate the blue one, then there were four.
Four little Easter eggs, two and two you see,
Daddy ate the red one, then there were three.
Three little Easter eggs, before I knew,
Sister ate the yellow one, then there were two.
Two little Easter eggs, oh what fun,
Brother ate the purple one, then there was one.
One little Easter egg, see me run,
I ate the green one, then there were none.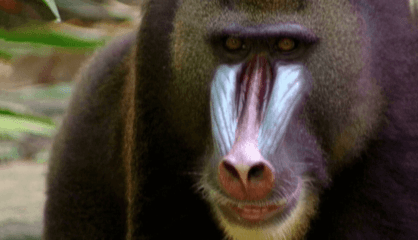 Some primates live in trees and some live on the land and in trees. In this episode we meet KINDERZOO's finest primates like our host Gabby the Gibbon, Deni the Douc Langur, Marty the Mandrill, Colin the Colobus Monkey and Mike the Proboscis Monkey. We also learn how Mike got his large nose in Kinderzoo Tales.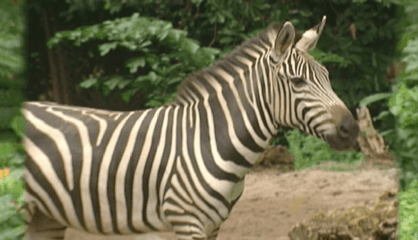 In this episode we go on safari in Africa and meet Polly the Springbok Antelope, Harry the Hippopotamus, Rhiannon the Rhinoceros and we see two of our favourites running around - Debra the Forgetful Zebra and Ryan the Lion. Our KInderzoo Tale this week is about how Gerry the Giraffe got his long neck.
Alternative Lyrics & Related Songs
Sing this version when you are looking for Easter Eggs
Easter eggs! Easter eggs!
Hidden all away;
Let's go find our Easter eggs,
On this Easter Day.
Easter eggs! Easter eggs!
Don't you hide from me!
Look here, Sis, I found an egg,
Underneath the tree.
Easter eggs! Easter eggs!
What a pretty sight!
Blue and pink and yellow, too,
Purple, green and white.
You can use this song in class and personalize it for the kids
Five Easter eggs in a chocolate shop
Round and yummy with a bow on the top
Along came (child's name) with a penny one day
Bought an Easter egg and took it away

Four Easter eggs in a chocolate shop
Round and yummy with a bow on the top
Along came (child's name) with a penny one day
Bought an Easter egg and took it away

Three Easter eggs in a chocolate shop
Round and yummy with a bow on the top
Along came (child's name) with a penny one day
Bought an Easter egg and took it away

Two Easter eggs in a chocolate shop
Round and yummy with a bow on the top
Along came (child's name) with a penny one day
Bought an Easter egg and took it away

One Easter eggs in a chocolate shop
Round and yummy with a bow on the top
Along came (child's name) with a penny one day
Bought an Easter egg and took it away