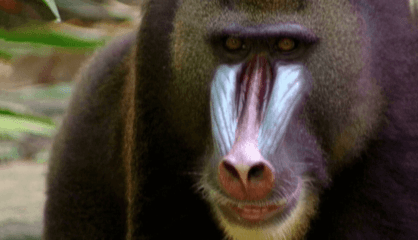 Some primates live in trees and some live on the land and in trees. In this episode we meet KINDERZOO's finest primates like our host Gabby the Gibbon, Deni the Douc Langur, Marty the Mandrill, Colin the Colobus Monkey and Mike the Proboscis Monkey. We also learn how Mike got his large nose in Kinderzoo Tales.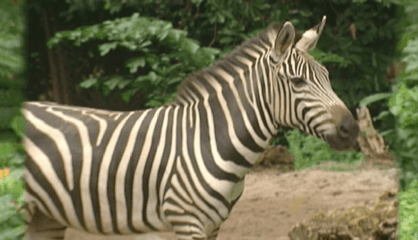 In this episode we go on safari in Africa and meet Polly the Springbok Antelope, Harry the Hippopotamus, Rhiannon the Rhinoceros and we see two of our favourites running around - Debra the Forgetful Zebra and Ryan the Lion. Our KInderzoo Tale this week is about how Gerry the Giraffe got his long neck.
Information About Eeny Meeny Miny Moe
"Eeny, Meeny, Miny, Moe" is a children's counting rhyme and can be spelled in many different ways. The song is an example of a "Counting-out rhyme" and is used as a method of selecting someone amongst a group to be "it".
It is thought that the rhyme has been in use from the 1820s, and probably even earlier; however, because many similar counting rhymes have existed, it is difficult to ascertain this rhyme's exact origin.
"Eeny Meeny Miny Moe" is common in many languages, including German, with similar-sounding nonsense syllables.
Alternative Lyrics & Related Songs
Alternate 2nd Verse
Out goes one
Out goes two
Out goes another one
And that is you.
You can catch other animals and even babies by the toe with this version
Eeny, meeny, miny, moe,
Catch a tiger/monkey/baby by the toe.
If it hollers/screams let him go,
Eeny, meeny, miny, moe.