Lyrics
Fifty Nifty United States from thirteen original
colonies;
Fifty Nifty stars on the flag that billows so
beautifully in the breeze.
Each individual state contributes a quality that is
great.
Each individual state deserves a bow, We salute
them now.
Fifty Nifty United States from thirteen original
colonies,
Shout 'em, scout 'em, Tell all about 'em,
One by one,til we've given a name to every state in
the USA. .
Alabama, Alaska, Arizona, Arkansas, California,
Colorado, Connecticut
Delaware, Florida, Georgia, Hawaii, Idaho, Illinois,
Indiana
Iowa, Kansas, Kentucky, Louisiana, Maine,
Maryland, Massachusetts, Michigan.
Minnesota, Mississippi, Missouri, Montana,
Nebraska, Nevada,
New Hampshire, New Jersey, New Mexico, New
York,
North Carolina, North Dakota, Ohio,
Oklahoma, Oregon, Pennsylvania, Rhode Island,
South Carolina,
South Dakota, Tennessee, Texas,
Utah, Vermont, Virginia, Washington, West Virginia,
Wisconsin, Wyoming.
North, South, East, West in our common, objective
opinion (Name of home State)
Is the Best of the Fifty Nifty United States from
thirteen original colonies
Shout 'em,scout'em, tell all about 'em
One by One, till we've given a name to every state
in the good old U. .S. .A.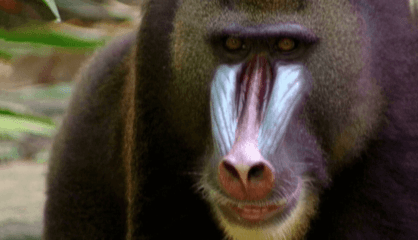 Some primates live in trees and some live on the land and in trees. In this episode we meet KINDERZOO's finest primates like our host Gabby the Gibbon, Deni the Douc Langur, Marty the Mandrill, Colin the Colobus Monkey and Mike the Proboscis Monkey. We also learn how Mike got his large nose in Kinderzoo Tales.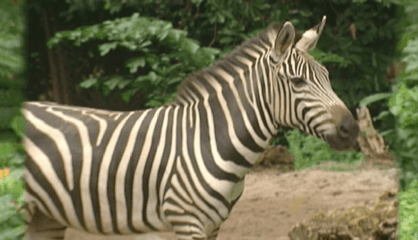 In this episode we go on safari in Africa and meet Polly the Springbok Antelope, Harry the Hippopotamus, Rhiannon the Rhinoceros and we see two of our favourites running around - Debra the Forgetful Zebra and Ryan the Lion. Our KInderzoo Tale this week is about how Gerry the Giraffe got his long neck.
Information About Fifty Nifty United States
Fifty Nifty United States is a choral anthem originally composed by legendary musician Charles Raymond Offenberg.
The song lists all fifty states in the United States of America in alphabetical order and was originally written for the Perry Como show. The song is often sung by School Choirs throughout the United States during various events.
The song also attempts to provide a brief history of the United States, from "Fifty Nifty United States from 13 original colonies".
Currently, the song is used by students in learning subjects e. g. history, by memorizing all the States. It's also used to promote patriotism among American children. It's fun to sing along to, and easy to memorize because of its light and playful tune.