Lyrics
Oh! Have you heard Geography sung?
For if you've not, it's on my tongue;
About the Earth in space that's hung,
All covered with little green islands.
Oceans, gulfs, and bays, and seas;
Channels and straits, rivers and streams;
Great Archipelagoes, too, and all these
Are covered with little green islands.
All o'er the earth are water and land,
Beneath the ships, or where we stand,
And far beyond the ocean strand
Are thousands of little green islands.
Continents and capes there are,
Isthmus and then peninsula,
Mountains and valleys, and shore, stretching far,
And thousands of little green islands.
All o'er the globe some circles are found;
From east to west they stretch around.
Some go from north to southern bound,
Right over the little green islands.
Great equator, tropics two,
Latitude lines, longitude too,
Cold arctic circles, and all these go thro'
The thousands of little green islands.
To Planet Earth forever commit,
A promise to take care of it.
Don't ever sway a little bit;
Or we'll lose our little green islands.
Here's one thing that you can do:
Reduce, re-use, recycle, too,
Take care of earth, it will take care of you,
So we'll always have our green islands.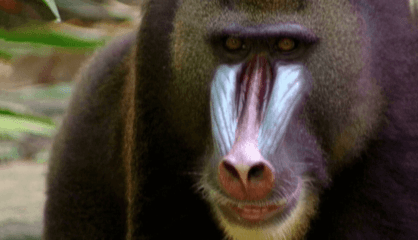 Some primates live in trees and some live on the land and in trees. In this episode we meet KINDERZOO's finest primates like our host Gabby the Gibbon, Deni the Douc Langur, Marty the Mandrill, Colin the Colobus Monkey and Mike the Proboscis Monkey. We also learn how Mike got his large nose in Kinderzoo Tales.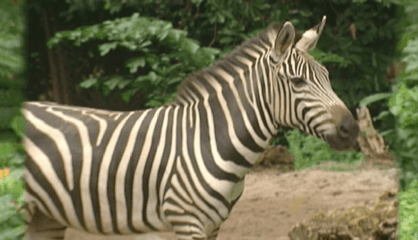 In this episode we go on safari in Africa and meet Polly the Springbok Antelope, Harry the Hippopotamus, Rhiannon the Rhinoceros and we see two of our favourites running around - Debra the Forgetful Zebra and Ryan the Lion. Our KInderzoo Tale this week is about how Gerry the Giraffe got his long neck.