Lyrics
Good King Wenceslas last looked out
On the feast of Stephen
When the snow lay round about
Deep and crisp and even
Brightly shone the moon that night
Though the frost was cruel
When a poor man came in sight
Gathering winter fuel.
Hither, page, and stand by me
If you know it, telling
Yonder peasant, who is he?
Where and what his dwelling?
Sire, he lives a good league hence
Underneath the mountain
Right against the forest fence
By Saint Agnes' fountain.
Bring me flesh and bring me wine
Bring me pine logs hither
You and I will see him dine
When we bear him thither.
Page and monarch forth they went
Forth they went together
Through the rude wind's wild lament
And the bitter weather.
Sire, the night is darker now
And the wind blows stronger
Fails my heart, I know not how,
I can go no longer.
Mark my footsteps, my good page
Tread you in them boldly
You shall find the winter's rage
Freeze your blood less coldly.
In his master's steps he trod
Where the snow lay dinted
Heat was in the very sod
Which the Saint had printed
Therefore, Christian men, be sure
Wealth or rank possessing
You who now will bless the poor
Shall yourselves find blessing.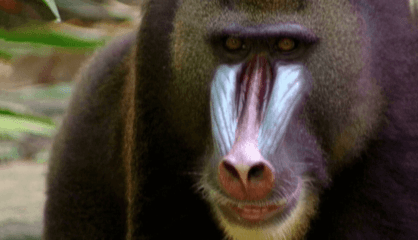 Some primates live in trees and some live on the land and in trees. In this episode we meet KINDERZOO's finest primates like our host Gabby the Gibbon, Deni the Douc Langur, Marty the Mandrill, Colin the Colobus Monkey and Mike the Proboscis Monkey. We also learn how Mike got his large nose in Kinderzoo Tales.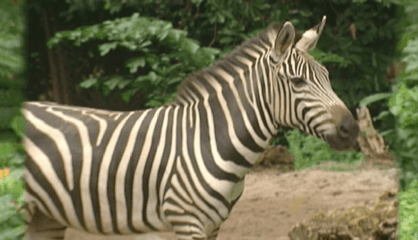 In this episode we go on safari in Africa and meet Polly the Springbok Antelope, Harry the Hippopotamus, Rhiannon the Rhinoceros and we see two of our favourites running around - Debra the Forgetful Zebra and Ryan the Lion. Our KInderzoo Tale this week is about how Gerry the Giraffe got his long neck.
Information About Good King Wenceslas
"Good King Wenceslas" is a popular Christmas carol and relates to a king who leaves his palace with his page, to give alms to the poor. The page is about to give up on the jouney after they encounter very cold weather but is able to continue because of the heat emanating from the footsteps of Good King Wenceslas.
The Feast of Stephen is traditionally December 26th.
The legend is based on the life of Saint Wenceslaus I, Duke of Bohemia (907–935).
John Mason Neale, the Warden of Sackville College, wrote the carol's lyrics and published them in 1853. The lyrics are believed to be a translation from a poem by Czech poet Vaclav Alois Svoboda.
The melody is taken from "It is time for flowering", a 13th-century spring carol first published in the Finnish song book Piae Cantiones in 1582.