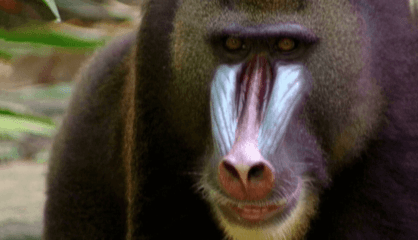 Some primates live in trees and some live on the land and in trees. In this episode we meet KINDERZOO's finest primates like our host Gabby the Gibbon, Deni the Douc Langur, Marty the Mandrill, Colin the Colobus Monkey and Mike the Proboscis Monkey. We also learn how Mike got his large nose in Kinderzoo Tales.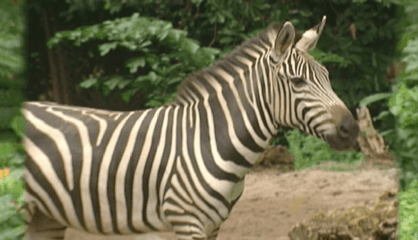 In this episode we go on safari in Africa and meet Polly the Springbok Antelope, Harry the Hippopotamus, Rhiannon the Rhinoceros and we see two of our favourites running around - Debra the Forgetful Zebra and Ryan the Lion. Our KInderzoo Tale this week is about how Gerry the Giraffe got his long neck.
Information About Have You Seen the Ghost of John?
A classic American folk song, "Have You Seen the Ghost of John" (or simply "Ghost of John") remains a popular Halloween selection in music classrooms across the country. While the bone-chilling children's tune has been performed with multiple verses. most people are familiar with the opening four lines, those which describe the infamous John's "long, white bones".
It has been noted that, despite the haunting melody and somewhat creepy lyrics, the song stands for sympathy as much as for fright. No sooner do the lyrics portray a startling figure of nothing-but-bones than they pose the question-what would it be like to walk a mile in his (proverbial, of course) shoes?
While most listeners are alike in having encountered "Have You Seen the Ghost of John" as children gearing up for one of the nation's most fun, and candy-filled, holidays, all listeners did not hear the same version. In some variations, the "Ghost of John" is actually the 'Ghost of Tom'. Other differences are more minor: some adaptations modify the description of John's long, white bones via the words "with the skin all gone" while others say "and the rest all gone. ' Depending on which version a given Halloween-song devotee originally heard, there may have been an empathetic cry for "Pooooor old Tom" or a simple, ghostly "Ooooo".
Alternative Lyrics & Related Songs
Have you seen the ghost of John?
Long white bones with the skin all go-o-one
Oooh, ooh ooh oooh
Wouldn't it be scary with no skin on?
Oooooohh!