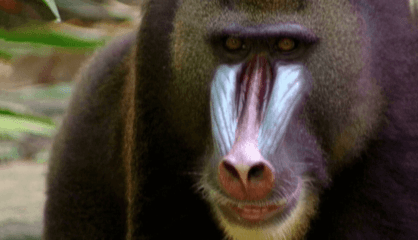 Some primates live in trees and some live on the land and in trees. In this episode we meet KINDERZOO's finest primates like our host Gabby the Gibbon, Deni the Douc Langur, Marty the Mandrill, Colin the Colobus Monkey and Mike the Proboscis Monkey. We also learn how Mike got his large nose in Kinderzoo Tales.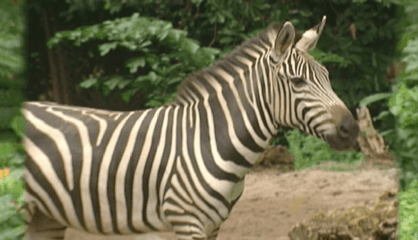 In this episode we go on safari in Africa and meet Polly the Springbok Antelope, Harry the Hippopotamus, Rhiannon the Rhinoceros and we see two of our favourites running around - Debra the Forgetful Zebra and Ryan the Lion. Our KInderzoo Tale this week is about how Gerry the Giraffe got his long neck.
Information About How Much Wood Would A Woodchuck Chuck
This song is one of the most famous examples of a "tongue twister" or a song that is difficult to say clearly with proper enunciation. There is no reliable information on he origin or the author of this well-known tongue twister.
A fun activity for young children, especially those young enough to still be learning to speak clearly, can be to turn the tongue twister into a game with he goal to be reciting the song 10 times fast, each time making it a little faster than the time before. Those that fail before the tenth time have to start over at the beginning!
A woodchuck is a mammal native to North America that is also commonly called a groundhog. Woodchucks were not named for their ability to "chuck wood" but rather is was a case of converting the Native American name for the creature "Wuchak" into its nearest English pronunciation.
The answer to the question posed in this tongue twister has been one that many have tried to answer using scientific study, but it isn't really necessary. Even the song says that the woodchuck would chuck as much as possible if he could.
Alternative Lyrics & Related Songs
Alternate lyrics written by Jeff, a BusSongs fan!
How much pink ink would a pink mink drink,
If a pink Mink could drink Pink Ink?
A pink mink would drink all the Pink Ink
A pink mink could drink if a pink mink could drink pink ink.
This song is about Easu and not the beaver
Esau Wood sawed wood.
Esau Wood would saw wood.
Oh, the wood that Wood would saw!
One day Esau Wood saw a saw saw wood
as no other woodsaw Wood ever saw would saw wood.
Of all the woodsaws Wood ever saw saw wood,
Wood never saw a woodsaw that would saw wood like the woodsaw Wood saw would saw wood.
Now Esau Wood saws with that saw he saw saw wood.