Lyrics
(sung to the "Toys 'R' Us" commercial tune).
I don't want to throw up, I just feel like I do;
I ate so much terrific stuff, today at the zoo.
I don't want to throw up, but my tum's kinda sick,
From carmel corn and peanut chews, and corn-dogs on a stick,. .
And ice cream, soda, and chocolate bars,
And cotton candy, pink and blue;.
I don't want to throw up, 'cause, "golly", if I do,
We won't be goin' back to the zoo!
Oh, drat! Oh!. . SPLAT!. . Oh, phoo!
I guess I over-ate at the zoo.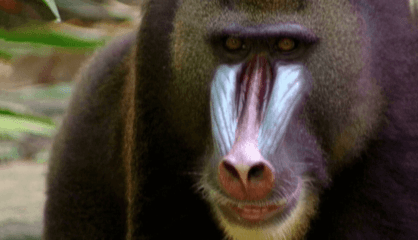 Some primates live in trees and some live on the land and in trees. In this episode we meet KINDERZOO's finest primates like our host Gabby the Gibbon, Deni the Douc Langur, Marty the Mandrill, Colin the Colobus Monkey and Mike the Proboscis Monkey. We also learn how Mike got his large nose in Kinderzoo Tales.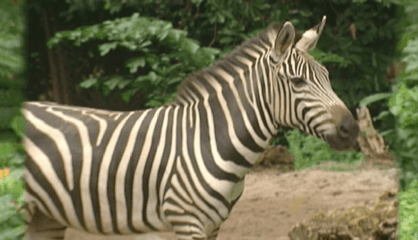 In this episode we go on safari in Africa and meet Polly the Springbok Antelope, Harry the Hippopotamus, Rhiannon the Rhinoceros and we see two of our favourites running around - Debra the Forgetful Zebra and Ryan the Lion. Our KInderzoo Tale this week is about how Gerry the Giraffe got his long neck.
Information About I Don't Wanna Throw Up
Initially set to the Toys-R-Us theme tune, this commercial song was appropriately titled 'I Don't Want To Grow Up, I'm A Toys-R-Us Kid'. Introduced to the world in February 1960, it was accompanied by the store mascot Geoffrey the Giraffe. There are many other various cover versions, but this one remains one of the most prolific.
Parody cover versions of classic kids' tunes are a staple of school playgrounds worldwide, as children creatively inflect their own lyrics onto a popular tune of the time. Nursery rhymes have faced similar treatment in the past, right up to favourite cartoon theme tunes. Usually they have a fun juvenile refrain, and in 'I Don't Wanna Throw Up' it's someone overeating at the zoo.
The original lyrics to the song were about a child not wanting to grow up because of the many toys that Toys-R-Us had in store, which they wanted to play with. With 'I Don't Wanna Throw Up' the lyrics have been changed to feature someone eating too much on a day out to the zoo and worrying about being sick.
The slogan 'I'm a Toys-R-Us Kid' was first coined by the best-selling writer James Patterson, who at the time worked as the chairman for the advertising company J. W. Thompson. This was the slogan which was to go on and inspire the famously catchy jingle.
Other famous artists to have covered the original song are the popular pop-punk band 'Less Than Jake' with their song Channel 14.