Lyrics
I'm gonna be a mighty king
So enemies beware!
Well, I've never seen a king of beasts
With quite so little hair.
I'm gonna be the mane event
Like no king was before
I'm brushing up on looking down
I'm working on my ROAR.
Thus far, a rather uninspiring thing.
Oh, I just can't wait to be king!
(You've rather a long way to go, young master,
if you think. .).
No one saying do this
(Now when I said that, I -)
No one saying be there
(What I meant was. .)
No one saying stop that
(Look, what you don't realize. .)
No one saying see here
(Now see here!).
Free to run around all day
(Well, that's definitely out. .)
Free to do it all my way!
I think it's time that you and I
Arranged a heart to heart.
Kings don't need advice
From little hornbills for a start.
If this is where the monarchy is headed
Count me out!
Out of service, out of Africa
I wouldn't hang about
This child is getting wildly out of wing.
Oh, I just can't wait to be king!
Everybody look left
Everybody look right
Everywhere you look I'm
Standing in the spotlight!
Not yet!
Let every creature go for broke and sing
Let's hear it in the herd and on the wing
It's gonna be King Simba's finest fling.
Oh, I just can't wait to be king!
Oh, I just can't wait to be king!
Oh, I just can't waaaaaait. . to be king!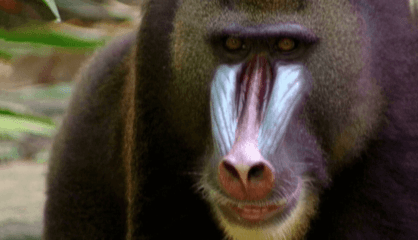 Some primates live in trees and some live on the land and in trees. In this episode we meet KINDERZOO's finest primates like our host Gabby the Gibbon, Deni the Douc Langur, Marty the Mandrill, Colin the Colobus Monkey and Mike the Proboscis Monkey. We also learn how Mike got his large nose in Kinderzoo Tales.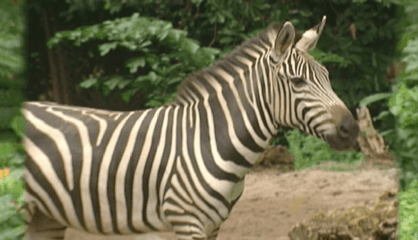 In this episode we go on safari in Africa and meet Polly the Springbok Antelope, Harry the Hippopotamus, Rhiannon the Rhinoceros and we see two of our favourites running around - Debra the Forgetful Zebra and Ryan the Lion. Our KInderzoo Tale this week is about how Gerry the Giraffe got his long neck.
Information About I Just Can't Wait To Be King
"I Just Can't Wait to Be King" is a musical number from the 1994 animated Disney movie "The Lion King". The lyrics to the song were written by Tim Rice and the music composed by Elton John.
"I Just Can't Wait to Be King" explains how a young Nala and Simba attempt to distract Zazu, as well as to announce Simba's desire to become King of the Pride Lands.