Lyrics
Im Late, Im Late
for a very important date,
No time to say hello, goodbye,
Im late, Im late, Im late
and when I wave,
I lose the time I save.
My fuzzy ears and whiskers
took me too much time to shave.
I run and then I hop, hop, hop,
I wish that I could fly.
Theres danger if I dare to stop
and heres the reason why,
(you see) Im overdue.
Im in a rabbit stew,
Cant even say goodbye, hello,
Im late, Im late, Im late.
Good morning Mister Chatterbox
Id love to stoop and chatter,
but in six and seven eighth minutes
I must meet with the mad hatter
the mad, mad, mad, mad Hatter.
We must chat about a very important matter.
Im off to see the queen of hearts
who lives up in the palace,
and the very moment Im through with her
Ive got a date with Alice.
I cant be late for Alice
or the queen of hearts who lives up in the palace.
Im late.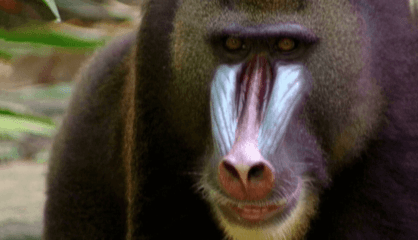 Some primates live in trees and some live on the land and in trees. In this episode we meet KINDERZOO's finest primates like our host Gabby the Gibbon, Deni the Douc Langur, Marty the Mandrill, Colin the Colobus Monkey and Mike the Proboscis Monkey. We also learn how Mike got his large nose in Kinderzoo Tales.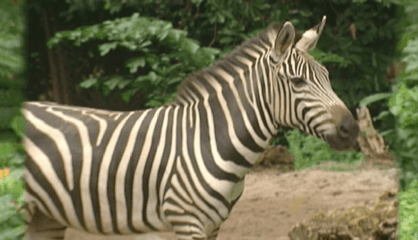 In this episode we go on safari in Africa and meet Polly the Springbok Antelope, Harry the Hippopotamus, Rhiannon the Rhinoceros and we see two of our favourites running around - Debra the Forgetful Zebra and Ryan the Lion. Our KInderzoo Tale this week is about how Gerry the Giraffe got his long neck.