Lyrics
Greetings! Kermit the Frog here, and today I'd like to tell you a little bit about the color green. Do you know what's green?
Well I am for one thing. You see, frogs are green, and I'm a frog. And that means I'm green, you see?
It's not that easy bein' green
Having to spend each day the color of the leaves
When I think it could be nicer being red or yellow or gold
Or something much more colorful like that.
It's not easy bein' green
It seems you blend in with so many other ordinary things
And people tend to pass you over 'cause you're
Not standing out like flashy sparkles in the water
Or stars in the sky.
But green's the color of Spring
And green can be cool and friendly-like
And green can be big like an ocean
Or important like a mountain
Or tall like a tree.
When green is all there is to be
It could make you wonder why
But why wonder, why wonder?
I am green and it'll do fine
It's beautiful!
And I think it's what I want to be!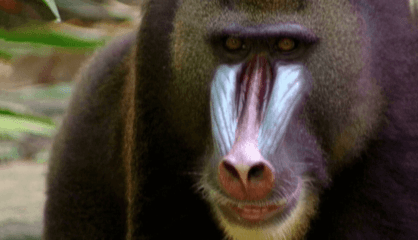 Some primates live in trees and some live on the land and in trees. In this episode we meet KINDERZOO's finest primates like our host Gabby the Gibbon, Deni the Douc Langur, Marty the Mandrill, Colin the Colobus Monkey and Mike the Proboscis Monkey. We also learn how Mike got his large nose in Kinderzoo Tales.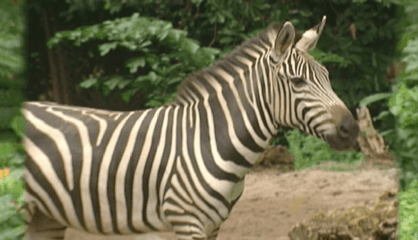 In this episode we go on safari in Africa and meet Polly the Springbok Antelope, Harry the Hippopotamus, Rhiannon the Rhinoceros and we see two of our favourites running around - Debra the Forgetful Zebra and Ryan the Lion. Our KInderzoo Tale this week is about how Gerry the Giraffe got his long neck.
Information About It Isn't Easy Being Green
Sung by Kermit the Frog (Jim Henson).
Written by Joe Raposo.