Lyrics
A magical garden of make believe
Where flowers chuckle and birds play tricks
And a magic tree grows lollipop sticks.
Here in the garden what we say and do
We'd like you to join us and do it to.
Can you crow like a rooster?
Cock-a-doodle-doo!
And clap your hands and stamp your shoe.
It's a funny place but it's surely true,
That we'd like to share it all with you.
If you sing for me (la la-la-la-la-la)
I'll sing for you (lu lu-lu-lu-lu-lu)
If you cry for me (ooo hoo-hoo-hoo)
I'll cry for you (boo hoo-hoo-hoo)
If you scream for me (aaaahhhh!)
I'll scream for you (waaaahhhh!)
If you laugh for me (hee hee-hee-hee-hee-hee)
I'll laugh for you (ha ha-ha-ha-ha-ha).
So come on in without a fuss,
'Cause the magical garden is waiting for us.
Birds chirping. .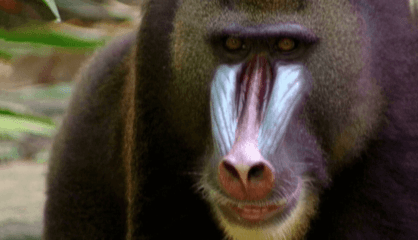 Some primates live in trees and some live on the land and in trees. In this episode we meet KINDERZOO's finest primates like our host Gabby the Gibbon, Deni the Douc Langur, Marty the Mandrill, Colin the Colobus Monkey and Mike the Proboscis Monkey. We also learn how Mike got his large nose in Kinderzoo Tales.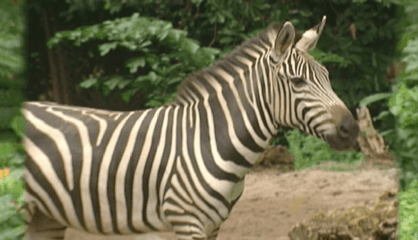 In this episode we go on safari in Africa and meet Polly the Springbok Antelope, Harry the Hippopotamus, Rhiannon the Rhinoceros and we see two of our favourites running around - Debra the Forgetful Zebra and Ryan the Lion. Our KInderzoo Tale this week is about how Gerry the Giraffe got his long neck.