Lyrics
Miss Mary Mack Mack Mack
All dressed in black, black, black
With silver buttons, buttons, buttons
All down her back, back, back.
She asked her mother, mother, mother
For 50 cents, cents, cents
To see the elephants, elephants, elephants
Jump over the fence, fence, fence.
They jumped so high, high, high
They reached the sky, sky, sky
And they didn't come back, back, back
'Til the 4th of July, ly, ly!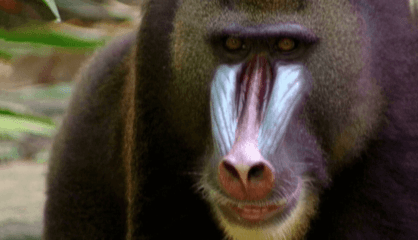 Some primates live in trees and some live on the land and in trees. In this episode we meet KINDERZOO's finest primates like our host Gabby the Gibbon, Deni the Douc Langur, Marty the Mandrill, Colin the Colobus Monkey and Mike the Proboscis Monkey. We also learn how Mike got his large nose in Kinderzoo Tales.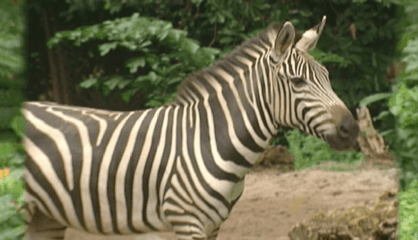 In this episode we go on safari in Africa and meet Polly the Springbok Antelope, Harry the Hippopotamus, Rhiannon the Rhinoceros and we see two of our favourites running around - Debra the Forgetful Zebra and Ryan the Lion. Our KInderzoo Tale this week is about how Gerry the Giraffe got his long neck.
Information About Miss Mary Mack
This song is an old clapping game of unknown origin. It is played by kids sitting in front of each other while clapping their hands in sync with the songs tune. It can also be used as a jump rope rhyme, but that is less common.
The song name is somtimes shortened to just Miss Mary Mac.
Merry Mack is believed to be the most common hand-clapping game in the English-speaking world. It is used from New Zealand to the U. S. There are many different variations to the rhyme. In some older variations fifty cents is actually fifteen cents. It's possible the change was made to speed up the rhyme, and because there isn't much you can buy for fifteen cents anymore.
While the actual origin is unclear, there are several theories. The song could be a reference to the USS Merrimack, which was an iron clad warship in the American Civil War, because it's outer hull was black with large silver-looking rivets. Another possible origin is also from the civil war. It's possible the song is in reference to a famous Union ship named Miss Mary Mack that was take over by the Confederate Army.
Alternative Lyrics & Related Songs
There are a few variations in this version
Miss Mary Mack Mack Mack
All dressed in black, black, black
With silver buttons, buttons, buttons
All down her back, back, back.

She asked her mother, mother, mother
For 50 pence, pence, pence
To see the elephants, elephants, elephants
Jump over the fence, fence, fence.

They jumped so high, high, high
They reached the sky, sky, sky
And they didn't come back, back, back
So we waved goodbye, bye, bye