Lyrics
The Moon has come across the sky
Now it is time to shut your eye
Falling asleep is so very easy to do
Knowing that Angels are watching over you
So grab your pillow and tuck your sheet
It is time for you and your dreams to meet
Wrab up in your blanket and snuggle in
Say your prayers and say Amen
There just one last thing for us to do
It is to say Good Night and I Love You!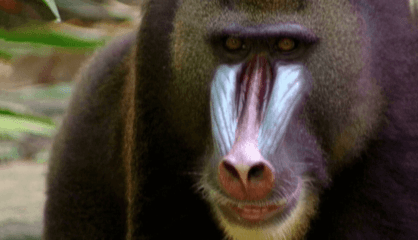 Some primates live in trees and some live on the land and in trees. In this episode we meet KINDERZOO's finest primates like our host Gabby the Gibbon, Deni the Douc Langur, Marty the Mandrill, Colin the Colobus Monkey and Mike the Proboscis Monkey. We also learn how Mike got his large nose in Kinderzoo Tales.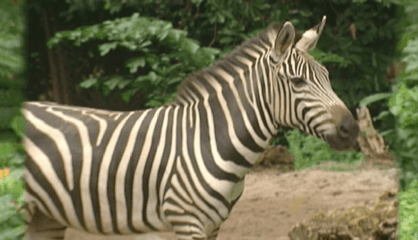 In this episode we go on safari in Africa and meet Polly the Springbok Antelope, Harry the Hippopotamus, Rhiannon the Rhinoceros and we see two of our favourites running around - Debra the Forgetful Zebra and Ryan the Lion. Our KInderzoo Tale this week is about how Gerry the Giraffe got his long neck.
Alternative Lyrics & Related Songs
As sent by a Bussongs. com fan
Every night as I sleep in my bed, the Moon comes peeing to see me.
He just gives a glance, then he passes on, I wonder why he comes there!
Does he come to wish me a good night??
He looks so bright with his sweet, sweet smile, And his face lit aglow all the while.
And then I think, how great is the God who made the Moon, And the God who made me too! Am I like him, greeting everyone with smile, enkindling the darkness of the world? And I like him, drawing sorrow off a heart, while walking through this lonely world.
Now I wish to be a Moon, a new Moon lit aglow, In the darkness of the world, in the silence of the midnight, I'll try to cheer up every troubled heart.
While I thank God for the Moon, who has taught me a lesson, to always smile, even when down.