Lyrics
Down by a shining water well
I found a very little dell,
No higher than my head.
The heather and the gorse about
In summer bloom were coming out,
Some yellow and some red.
I called the little pool a sea;
The little hills were big to me;
For I am very small.
I made a boat, I made a town,
I searched the caverns up and down,
And named them one and all.
And all about was mine, I said,
The little sparrows overhead,
The little minnows too.
This was the world and I was king;
For me the bees came by to sing,
For me the swallows flew.
I played there were no deeper seas,
Nor any wider plains than these,
Nor other kings than me.
At last I heard my mother call
Out from the house at evenfall,
To call me home to tea.
And I must rise and leave my dell,
And leave my dimpled water well,
And leave my heather blooms.
Alas! and as my home I neared,
How very big my nurse appeared.
How great and cool the rooms!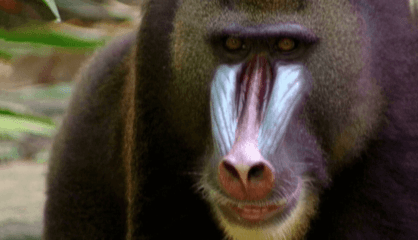 Some primates live in trees and some live on the land and in trees. In this episode we meet KINDERZOO's finest primates like our host Gabby the Gibbon, Deni the Douc Langur, Marty the Mandrill, Colin the Colobus Monkey and Mike the Proboscis Monkey. We also learn how Mike got his large nose in Kinderzoo Tales.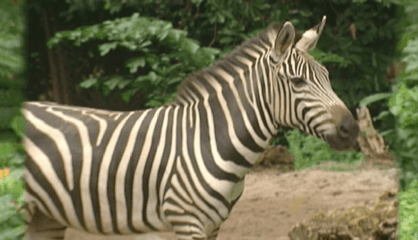 In this episode we go on safari in Africa and meet Polly the Springbok Antelope, Harry the Hippopotamus, Rhiannon the Rhinoceros and we see two of our favourites running around - Debra the Forgetful Zebra and Ryan the Lion. Our KInderzoo Tale this week is about how Gerry the Giraffe got his long neck.