Lyrics
O Holy night,
The stars are brightly shining.
It is the night
Of the dear Saviour's birth;
Long lay the world
In sin and error pining,
Till He appeared
And the soul felt His worth.
A thrill of hope,
The weary world rejoices,
For yonder breaks
A new and glorious morn.
Fall on your knees!
Oh, hear the angel voices!
O night divine,
O night, when Christ was born!
O night, O holy night,
O night divine!
Led by the light
Of faith serenely beaming,
With glowing hearts
By His cradle we stand;
So led by light
Of a star sweetly gleaming,
Here came the wise men
From Orient land.
The King of Kings
Lay thus in lowly manger,
In all our trials
Born to be our friend;
He knows our need,
Our weakness is no stranger.
Behold your King!
Before Him lowly bend!
Behold your King!
Before Him lowly bend!
Truly he taught us
To love one another,
His law is love
And His gospel is peace;
Chains shall He break,
For the slave is our brother,
And in His name
All oppression shall cease.
Sweet hymns of joy
In grateful chorus raise we,
Let all within us
Praise His holy name;
Christ is the Lord,
Oh praise His name forever!
His pow'r and glory
Evermore proclaim!
His pow'r and glory
Evermore proclaim!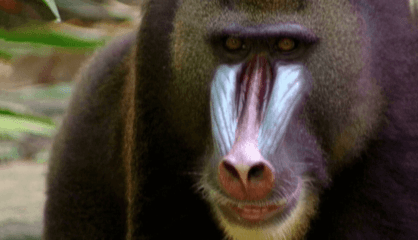 Some primates live in trees and some live on the land and in trees. In this episode we meet KINDERZOO's finest primates like our host Gabby the Gibbon, Deni the Douc Langur, Marty the Mandrill, Colin the Colobus Monkey and Mike the Proboscis Monkey. We also learn how Mike got his large nose in Kinderzoo Tales.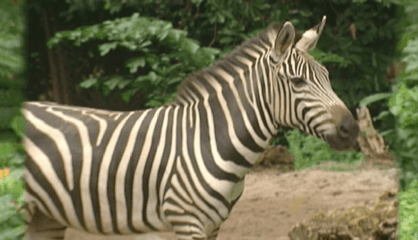 In this episode we go on safari in Africa and meet Polly the Springbok Antelope, Harry the Hippopotamus, Rhiannon the Rhinoceros and we see two of our favourites running around - Debra the Forgetful Zebra and Ryan the Lion. Our KInderzoo Tale this week is about how Gerry the Giraffe got his long neck.
Information About O Holy Night Cantique de Noel
This song is written by Adolphe Adam.