Lyrics
Oh little town of Bethlehem, how still we see thee lie
Above thy deep and dreamless sleep the silent stars go by
Yet in they dark streets shineth, the everlasting light
The hopes and fears of all the years are met in thee tonight.
For Christ is born of Mary, and gathered all above
While mortals sleep the angels keep their watch of wondering love
Oh morning stars together, proclaim the holy birth.
And praises sing to God the king, and peace to men on earth.
How silently, how silently, the wondrous gift is given
So God imparts to human hearts the blessings of his heaven
No ear may hear his coming, but in this world of sin
Where meek souls will receive him still, the dear Christ enters in.
Oh holy Child of Bethlehem, descend to us we pray
Cast out our sin and enter in, be born in us today
We hear the Christmas angels, the great glad tidings tell
O come to us, abide with us, our lord Emanuel.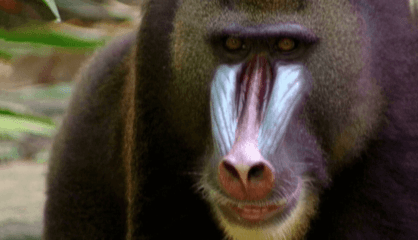 Some primates live in trees and some live on the land and in trees. In this episode we meet KINDERZOO's finest primates like our host Gabby the Gibbon, Deni the Douc Langur, Marty the Mandrill, Colin the Colobus Monkey and Mike the Proboscis Monkey. We also learn how Mike got his large nose in Kinderzoo Tales.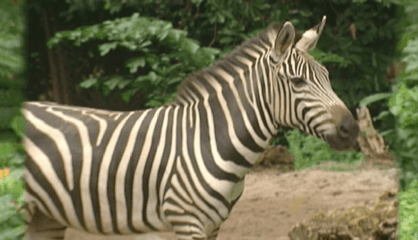 In this episode we go on safari in Africa and meet Polly the Springbok Antelope, Harry the Hippopotamus, Rhiannon the Rhinoceros and we see two of our favourites running around - Debra the Forgetful Zebra and Ryan the Lion. Our KInderzoo Tale this week is about how Gerry the Giraffe got his long neck.
Information About O Little Town of Bethlehem
"O Little Town of Bethlehem" is a popular Christmas carol. Phillips Brooks, an American Episcopal priest was inspired to write the song while visiting Bethlehem in 1865.
Lewis Redner, Phillips Brooks's church organist added the music titled "St. Louis" to the words Brooks had written. Redner's tune is more prevalent in the US while in the UK the melody preferred is "Forest Green", an adaptation by Ralph Vaughan Williams from an old English folk ballad.
For further information about the carol ' O Little Town of Bethlehem ' you may find Wikipedia helpful.
Alternative Lyrics & Related Songs
Alternate 3rd line to the first verse
And in the darkness shineth the everlasting light.