Lyrics
Oh Chanukah, Oh Chanukah
Come light the Menorah
Let's have a party
We'll all dance the Horah.
Spin the whirling dreidels
All week long
Eating the sizzling latkes
Sing a happy song.
Now light them tonight then
The candles all in a row
We tell the wondrous story of God in His glory
The wonders of long ago.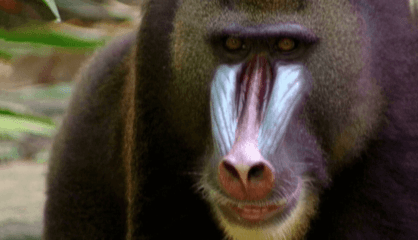 Some primates live in trees and some live on the land and in trees. In this episode we meet KINDERZOO's finest primates like our host Gabby the Gibbon, Deni the Douc Langur, Marty the Mandrill, Colin the Colobus Monkey and Mike the Proboscis Monkey. We also learn how Mike got his large nose in Kinderzoo Tales.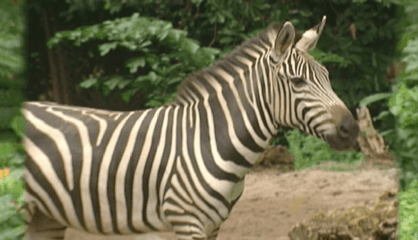 In this episode we go on safari in Africa and meet Polly the Springbok Antelope, Harry the Hippopotamus, Rhiannon the Rhinoceros and we see two of our favourites running around - Debra the Forgetful Zebra and Ryan the Lion. Our KInderzoo Tale this week is about how Gerry the Giraffe got his long neck.
Information About Chanukah - Oh Chanukah
"Chanukah, Oh Chanukah" is an English alternative of the Yiddish song "Oy Chanukah"; although the lyrics are not directly translated there is some similarity. Chanukah is an eight day festive Jewish holiday.
"Chanukah - Oh Chanukah" is popular as a contemporary English language Chanukah song and has playful lyrics with lines about children eating, dancing and singing happy songs.
For further information about the song ' Chanukah - Oh Chanukah ' you may find Wikipedia helpful.
Alternative Lyrics & Related Songs
This version has Hannukah instead of Chanukah
h
Oh Hannukah, Oh Hannukah
Come light the menorah
lets have a party, we'll all dance the horah.
Gather round' the table we'll give you a treat
dreidels to play with and latkes to eat.
And while we were singing the candles were burning low
one for each night as they shed a sweet light,
they remind us of years long ago,
one for each night as they shed a sweet light,
they remind us of years long ago. .