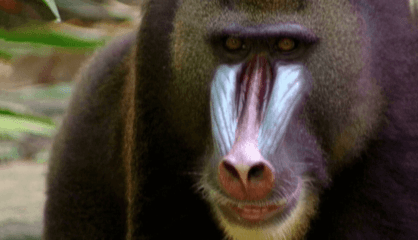 Some primates live in trees and some live on the land and in trees. In this episode we meet KINDERZOO's finest primates like our host Gabby the Gibbon, Deni the Douc Langur, Marty the Mandrill, Colin the Colobus Monkey and Mike the Proboscis Monkey. We also learn how Mike got his large nose in Kinderzoo Tales.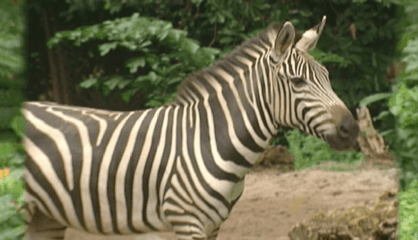 In this episode we go on safari in Africa and meet Polly the Springbok Antelope, Harry the Hippopotamus, Rhiannon the Rhinoceros and we see two of our favourites running around - Debra the Forgetful Zebra and Ryan the Lion. Our KInderzoo Tale this week is about how Gerry the Giraffe got his long neck.
Information About Peanut Butter
This silly song says a peanut was sitting on a railroad track, along came a train and the peanut was peanut butter!
Is it really that easy to make peanut butter? That you just need to squish a peanut? Peanut butter is an edible paste made from ground and roasted peanuts. The product is well-liked in North America, England, Australia, the Philippines and Indonesia.
It is often used to make sandwiches, sometimes with other ingredients like fruit jellies, or even bananas. In the United States, peanut butter and jelly sandwiches are popular.
The United States is one of the largest exporters of peanut butter; exporting means sending products out of the country to be sold in other countries.
Peanuts are a native plant in the tropical regions of the Western Hemisphere, and there is evidence that the Aztec Indians made peanut butter hundreds and hundreds of years ago.
Peanut butter as we know it today received a US patent in 1884; the patent was granted to a man from Quebec, Canada.
You might enjoy reading about the history of the peanut. January 24 is National Peanut Butter Day in the United States.
We have another popular Peanut song on the site called Found a Peanut – check it out.
Alternative Lyrics & Related Songs
The lyrics may be different but we still get peanut butter
A peanut sat on a railroad track
His heart was all a flutter
A train came rollin' down the track
Toot, toot peanut butter.
Another slight variation
A peanut sat on a railroad track,
His heart was all a flutter,
Round the bend came number ten.
Toot! Toot! Peanut butter!
Peanut Butter With Different Lyrics
Peanut Butter Grape Jelly,
Peanut Butter Jam,
Peanut Butter Grape Jelly
Peanut Butter Jam
Peanut Butter Grape Jelly
Peanut Butter Jam
I like Peanut Butter,
yes yes ma'am.