Lyrics
CHORUS: Pharaoh, Pharaoh, whoa baby, let my people go! (2x).
A burnin' bush told me just the other day
That I should go to Egypt and say,
"It's time to let my people be free -
Listen to God if you won't listen to me!'.
CHORUS.
Well me and and my people goin' to the Red Sea,
With Pharaoh's best army comin' after me.
I took my staff, stuck it in the stand,
And all of God's people walked on dry land.
Singin. .
CHORUS.
Now Pharaoh's army was a-comin' too,
So whattaya think that God did do?
Had me take my staff and clear my throat,
And all of Pharaoh's army did the dead man's float.
CHORUS.
Well that's the story of the stubborn goat.
Pharaoh should've know that chariots don't float.
The lesson is simple, it's easy to find,
When God says, "GO!' you had better mind!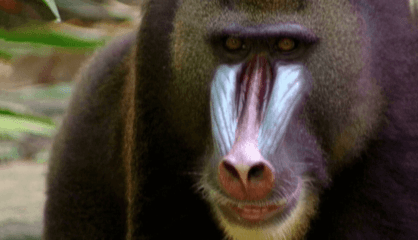 Some primates live in trees and some live on the land and in trees. In this episode we meet KINDERZOO's finest primates like our host Gabby the Gibbon, Deni the Douc Langur, Marty the Mandrill, Colin the Colobus Monkey and Mike the Proboscis Monkey. We also learn how Mike got his large nose in Kinderzoo Tales.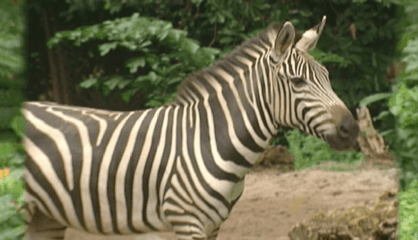 In this episode we go on safari in Africa and meet Polly the Springbok Antelope, Harry the Hippopotamus, Rhiannon the Rhinoceros and we see two of our favourites running around - Debra the Forgetful Zebra and Ryan the Lion. Our KInderzoo Tale this week is about how Gerry the Giraffe got his long neck.
Information About Pharaoh, Pharaoh
Music by Richard Berry, lyrics unknown. Additional lyrics by Mah Tovu (Brodsky/Chasen/Zweiback).