Lyrics
Rudolph, the red-nosed reindeer
had a very shiny nose.
And if you ever saw him,
you would even say it glows.
All of the other reindeer
used to laugh and call him names.
They never let poor Rudolph
join in any reindeer games.
Then one foggy Christmas Eve
Santa came to say:
"Rudolph with your nose so bright,
won't you guide my sleigh tonight?'.
Then all the reindeer loved him
as they shouted out with glee,
Rudolph the red-nosed reindeer,
you'll go down in history!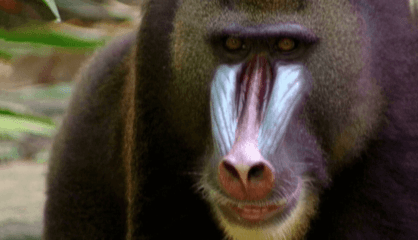 Some primates live in trees and some live on the land and in trees. In this episode we meet KINDERZOO's finest primates like our host Gabby the Gibbon, Deni the Douc Langur, Marty the Mandrill, Colin the Colobus Monkey and Mike the Proboscis Monkey. We also learn how Mike got his large nose in Kinderzoo Tales.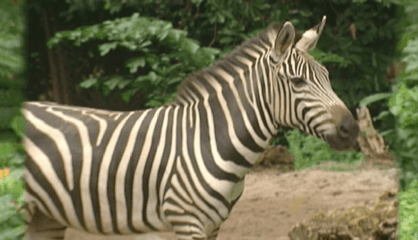 In this episode we go on safari in Africa and meet Polly the Springbok Antelope, Harry the Hippopotamus, Rhiannon the Rhinoceros and we see two of our favourites running around - Debra the Forgetful Zebra and Ryan the Lion. Our KInderzoo Tale this week is about how Gerry the Giraffe got his long neck.
Information About Rudolph the Red Nosed Reindeer
Rudolph first appeared as a story published in 1939 and written by Robert L. May. The story of "Rudolph the Red-Nosed Reindeer" has been adapted into a popular Christmas song, a feature film, animation and TV specials.
The story of "Rudolph the Red-Nosed Reindeer" was adapted into a song by Robert May's brother-in-law, a radio producer named Johnny Marks.
American singer Harry Brannon was the first person to sing the song commercially on New York City radio in 1948. Gene Autry released the first recording of the song at Christmas, 1949; "Rudolph the Red-Nosed Reindeer" was to become the first U. S # 1 of the 1950s.
Since then the song has been recorded by multiple artists and been translated into many languages. Among those that have recorded "Rudolph the Red-Nosed Reindeer" are: Bing Crosby, Dean Martin, The Supremes, The Temptations, The Jackson 5 and Barry Manilow.