Lyrics
Somewhere over the rainbow
Way up high,
There's a land that I heard of
Once in a lullaby.
Somewhere over the rainbow
Skies are blue,
And the dreams that you dare to dream
Really do come true.
Someday I'll wish upon a star
And wake up where the clouds are far
Behind me.
Where troubles melt like lemon drops
Away above the chimney tops
That's where you'll find me.
Somewhere over the rainbow
Bluebirds fly.
Birds fly over the rainbow.
Why then, oh why can't I?
If happy little bluebirds fly
Beyond the rainbow
Why, oh why can't I?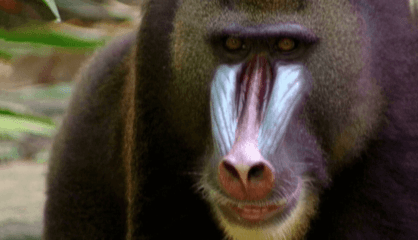 Some primates live in trees and some live on the land and in trees. In this episode we meet KINDERZOO's finest primates like our host Gabby the Gibbon, Deni the Douc Langur, Marty the Mandrill, Colin the Colobus Monkey and Mike the Proboscis Monkey. We also learn how Mike got his large nose in Kinderzoo Tales.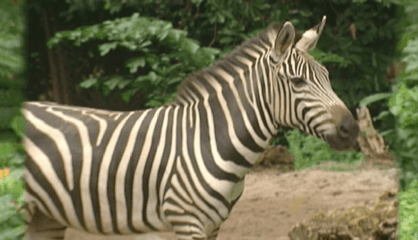 In this episode we go on safari in Africa and meet Polly the Springbok Antelope, Harry the Hippopotamus, Rhiannon the Rhinoceros and we see two of our favourites running around - Debra the Forgetful Zebra and Ryan the Lion. Our KInderzoo Tale this week is about how Gerry the Giraffe got his long neck.
Information About Somewhere Over The Rainbow
"Somewhere Over The Rainbow" is a classic song from the 1939 movie "The Wizard of Oz" starring Judie Garland. Harold Arlen scored the music while E. Y. Harburg wrote the lyrics of the song that would go on to become the signature tune of actress Judy Garland.
This song tops the "Songs of the Century" list compiled by the Recording Industry Association of America. The American Film Institute ranked "Somewhere Over the Rainbow" the greatest movie song of all time.
Perhaps the reason for the song's great success can be found in the song's simple lyrics and plaintive melody which depicts a young girl's wish to run away from everyday problems to a far away world "Somewhere Over The Rainbow".
For further information about the song "Somewhere Over The Rainbow" you may find Wikipedia helpful.