Lyrics
Long, long ago
In a kingdom far away
A witch took the daughter
Of the King one day
To the top of a mountain
So icy and tall
That noone could climb up and reach her at all.
The King was distraught
And he promised on his life
The first one to rescue her
Could have her for his wife.
Each prince came and tried
But alas and awrought
One step up the ice
And they slid right back.
Then from out of the woods there came
A dragon breathing fire and flame.
He melted a path through the ice and snow
And he brought the princess down below
The kingdom rejoiced and was happy once again
Till up spoke the dragon and he said right then
Remember the king made a vow on his life
And I want the princess now for my wife.
The king wept and wept but no matter how he tried
The dragon took off with the princess for his bride.
And though he was ugly
So ugly she cried
Her good little heart kept her there by his side.
She cleaned up his house
Sewed the bottons on his shirt
She washed and she ironed
And she cooked his desert
And cared for him kindly
And just every way
And soon they were married
A year and a day.
Then as twelve o'clock ticked by
The dragon stood with his head held high
Your kindness broke the spell he said
And he turned into a prince instead.
It's only a tale
Of what happened long ago
In a far off kingdom of the world you know
But all good people
Recall ever since
That kindness can even change
A dragon to a prince.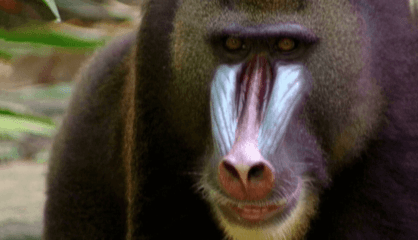 Some primates live in trees and some live on the land and in trees. In this episode we meet KINDERZOO's finest primates like our host Gabby the Gibbon, Deni the Douc Langur, Marty the Mandrill, Colin the Colobus Monkey and Mike the Proboscis Monkey. We also learn how Mike got his large nose in Kinderzoo Tales.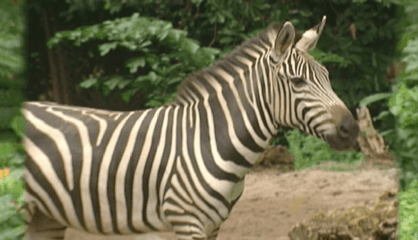 In this episode we go on safari in Africa and meet Polly the Springbok Antelope, Harry the Hippopotamus, Rhiannon the Rhinoceros and we see two of our favourites running around - Debra the Forgetful Zebra and Ryan the Lion. Our KInderzoo Tale this week is about how Gerry the Giraffe got his long neck.