Lyrics
The first Noel the angels did say
Was to certain poor shepherds in fields as they lay;
In fields where they lay keeping their sheep
On a cold winter's night that was so deep.
chorus:
Noel, Noel
Noel,Noel
Born is the King of Israel.
They looked up and saw a star
Shining in the East, beyond them far,
And to the earth it gave great light,
And so it continued, both day and night.
chorus.
And by the light of that same star
Three wise men came from country far,
To seek for a King was their intent,
And to follow the star whereever it went.
chorus.
This star drew nigh to the northwest;
O'er Bethlehem it took its rest.
And there it did both stop and stay,
Right over the place whcre Jesus lay.
chorus.
Then they did know assuredly
Within that house, the King did lie
One entered in then for to see
And found the babe in poverty.
chorus.
Then entered in those wise men three,
Full reverently, upon bended knee,
And offered there, in His presence,
Their gold and myrrh and frankincense.
chorus.
If we in our time do well
We shall be free from death and hell
For God hath prepared for us all
A resting place in general.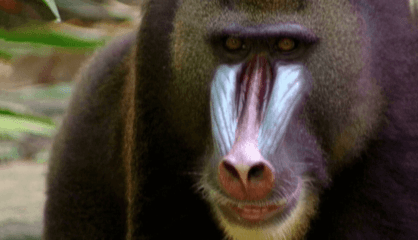 Some primates live in trees and some live on the land and in trees. In this episode we meet KINDERZOO's finest primates like our host Gabby the Gibbon, Deni the Douc Langur, Marty the Mandrill, Colin the Colobus Monkey and Mike the Proboscis Monkey. We also learn how Mike got his large nose in Kinderzoo Tales.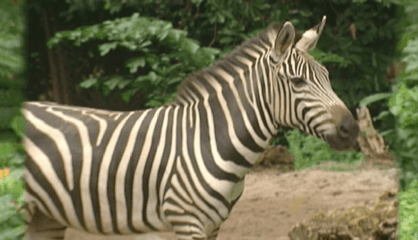 In this episode we go on safari in Africa and meet Polly the Springbok Antelope, Harry the Hippopotamus, Rhiannon the Rhinoceros and we see two of our favourites running around - Debra the Forgetful Zebra and Ryan the Lion. Our KInderzoo Tale this week is about how Gerry the Giraffe got his long neck.
Information About The First Noel
The First Noel is an English traditional Christmas carol popular in the 18th century but possibly dating back much earlier. Its current form is of Cornish origin, and was first published in Carols Ancient and Modern in 1823.
The music associated with this carol was composed by John Stainer.
The word Noel is French and means birthday. So the first birthday is a reference to the birth of Christ.
For any further information about the carol "The First Noel" you may find Wikipedia helpful.