Lyrics
One fine day in early spring,
I played a funny trick.
In the yard behind our house,
I planted a lollipop stick.
Then every day I watered it well,
And watched it carefully.
I hoped one day that stick would grow
To be a lollipop tree.
Then one day I woke to find
A very lovely sight.
A tree all full of lollipops
Had grown in during the night!
Well, I sat beneath that wonderful tree,
And looked up with a grin.
And when I opened up my mouth
A lollipop dropped right in!
Winter came and the days grew cold,
As winter days will do.
And on my tree, my lovely tree,
Not one new lollipop grew.
From every branch an icicle hung;
The limbs were bare as bones.
But when I broke those icicles off,
The turned into ice cream cones!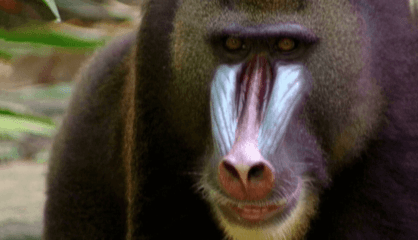 Some primates live in trees and some live on the land and in trees. In this episode we meet KINDERZOO's finest primates like our host Gabby the Gibbon, Deni the Douc Langur, Marty the Mandrill, Colin the Colobus Monkey and Mike the Proboscis Monkey. We also learn how Mike got his large nose in Kinderzoo Tales.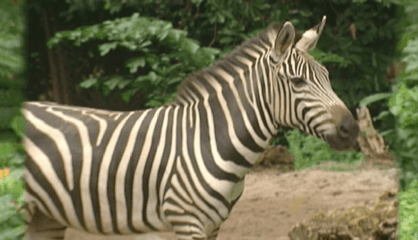 In this episode we go on safari in Africa and meet Polly the Springbok Antelope, Harry the Hippopotamus, Rhiannon the Rhinoceros and we see two of our favourites running around - Debra the Forgetful Zebra and Ryan the Lion. Our KInderzoo Tale this week is about how Gerry the Giraffe got his long neck.