Lyrics
There was a woman all skin and bone
Oo-oo-oo!
Who lived in a cottage all on her own,
Oo-oo-oo!
She thought she'd go to church one day
Oo-oo-oo!
To hear the parson preach and pray,
Oo-oo-oo!
When she got to the wooden stile
Oo-oo-oo!
She thought she'd stay and rest a while
Oo-oo-oo!
When she reached the old church door
Oo-oo-oo!
A ghastly ghost lay on the floor,
Oo-oo-oo!
The grubs crawled in, the grubs crawled out,
Oo-oo-oo!
Of its ears, eyes, nose, and mouth.
Oo-oo-oo!
Oh you ghastly ghost, she said,
Oo-oo-oo!
Shall I be like you when I am dead ?
YES!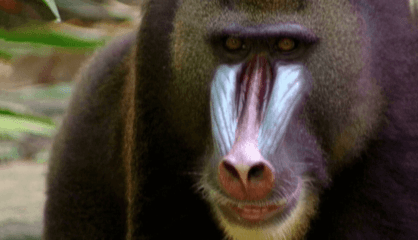 Some primates live in trees and some live on the land and in trees. In this episode we meet KINDERZOO's finest primates like our host Gabby the Gibbon, Deni the Douc Langur, Marty the Mandrill, Colin the Colobus Monkey and Mike the Proboscis Monkey. We also learn how Mike got his large nose in Kinderzoo Tales.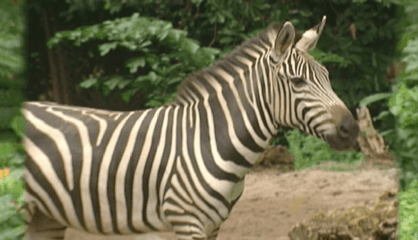 In this episode we go on safari in Africa and meet Polly the Springbok Antelope, Harry the Hippopotamus, Rhiannon the Rhinoceros and we see two of our favourites running around - Debra the Forgetful Zebra and Ryan the Lion. Our KInderzoo Tale this week is about how Gerry the Giraffe got his long neck.