Lyrics
Once a trap was baited
With a piece of cheese;
It tickled so a little mouse,
It almost made him sneeze.
An old rat said, "There's a danger,
Be careful where you go!
"Nonsense!' said the other,
"I don't think you know!'.
So he walked in boldly
Nobody in sight,
First he took a nibble,
Then he took a bite.
Close the trap together
Snapped as quick as wink,
Catching mousey fast there,
'Cause he didn't think.
Once there was a robin,
Lived outside the door,
Who wanted to go inside
And hop upon the floor.
"No, no,' said the mother,
"You must stay with me;
Little birds are safest
Sitting in a tree".
"I don't care,' said Robin,
And gave his tail a fling,
"I don't think the old folks
Know quite everything".
Down he flew, and kitty seized him
Before he'd time to blink;
"Oh,' he cried, "I'm sorry,
But I just didn't think.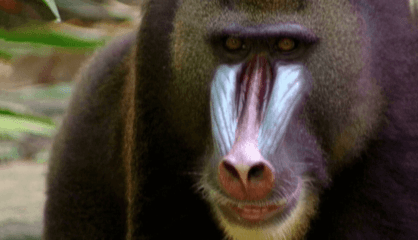 Some primates live in trees and some live on the land and in trees. In this episode we meet KINDERZOO's finest primates like our host Gabby the Gibbon, Deni the Douc Langur, Marty the Mandrill, Colin the Colobus Monkey and Mike the Proboscis Monkey. We also learn how Mike got his large nose in Kinderzoo Tales.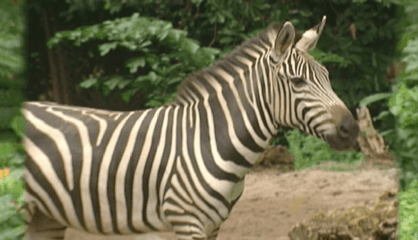 In this episode we go on safari in Africa and meet Polly the Springbok Antelope, Harry the Hippopotamus, Rhiannon the Rhinoceros and we see two of our favourites running around - Debra the Forgetful Zebra and Ryan the Lion. Our KInderzoo Tale this week is about how Gerry the Giraffe got his long neck.