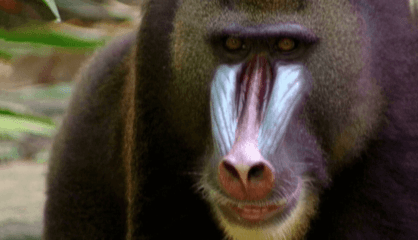 Some primates live in trees and some live on the land and in trees. In this episode we meet KINDERZOO's finest primates like our host Gabby the Gibbon, Deni the Douc Langur, Marty the Mandrill, Colin the Colobus Monkey and Mike the Proboscis Monkey. We also learn how Mike got his large nose in Kinderzoo Tales.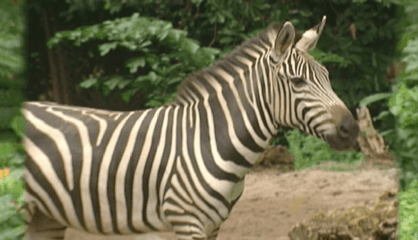 In this episode we go on safari in Africa and meet Polly the Springbok Antelope, Harry the Hippopotamus, Rhiannon the Rhinoceros and we see two of our favourites running around - Debra the Forgetful Zebra and Ryan the Lion. Our KInderzoo Tale this week is about how Gerry the Giraffe got his long neck.
Information About This Little Piggie Went To Market
The nursery rhyme "This Little Piggy Went To Market", also known as Five Little Pigs. was 1st published in 1728. The counting, while singing this rhyme, takes place on a child's toes; on each toe a different line is read, beginning with the big toe. The bottom of a foot is usually tickled when the line "Wee... all the way home" is said.
The rhyme has featured in Warner Bros. cartoons like A Hare Grows In Manhattan and A Tale of Two Kitties.
There is a cool little book with pop-up pages and such, based on this song. You can see it on the Amazon site at: This Little Piggy.
For any further information about the song "This Little Piggie Went To Market" you may find Wikipedia helpful.
Alternative Lyrics & Related Songs
Some additional lyrics sent in from a BusSongs visitor
How I remember dear old Mommie,
Putting me to bed.
She tucked me in and said
To her little sleepy head:.
This little piggie was a bad little piggie
Who cried all the way home.
Years have passed
But it's still my favorite poem.
I hope and pray some day I'll say
To a cute little piggie of my own:
This little piggie went to market
And this little piggie stayed home.
Another fun version
This little piggie
Went to market
This little piggie
Stayed home
This little piggie
Had roast beef
This little piggie
Had none
And this little piggie cried,
"Wee, wee, wee, wee,"
All the way home.