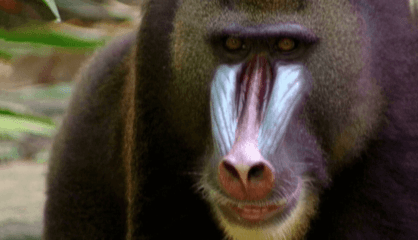 Some primates live in trees and some live on the land and in trees. In this episode we meet KINDERZOO's finest primates like our host Gabby the Gibbon, Deni the Douc Langur, Marty the Mandrill, Colin the Colobus Monkey and Mike the Proboscis Monkey. We also learn how Mike got his large nose in Kinderzoo Tales.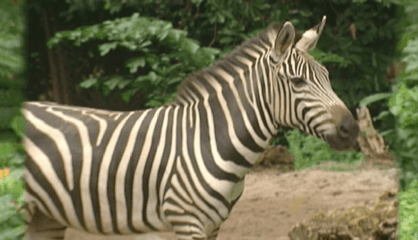 In this episode we go on safari in Africa and meet Polly the Springbok Antelope, Harry the Hippopotamus, Rhiannon the Rhinoceros and we see two of our favourites running around - Debra the Forgetful Zebra and Ryan the Lion. Our KInderzoo Tale this week is about how Gerry the Giraffe got his long neck.
Information About Tiny Tim
Tiny Tim is a nursery rhyme song that has been carefully passed along the generations. Though there isn't a definite writer to credit for the song, it's an old time favorite among children on the playground.
It's a simple song that often makes children laugh and remember it for years to come.
The song is about Tiny Tim a tiny turtle and his bath-time adventure. He's put in a bathtub so he drinks all the water. After the water, he moves on and eats all the soap. The soap causes him to have bubbles in his throat so he doesn't feel well.
In an alternative version, Tiny Tim's mother takes him around to find help because he's not feeling well after drinking water and eating up the soap. It's a lively song with more to Tiny Tim's story and quite entertaining.
The Tiny Tim song works well when introduced to toddlers and young children.
Used during bath time, it's a great lullaby to soothe an infant or small child while making bath time fun.
There are many melodies that can be used for the Tiny Time songs, YouTube has a nice variety if you're looking for the right melody to sing.
Alternative Lyrics & Related Songs
Instead of a turtle we sing about a baby
Miss Lucy had a baby, a baby.
Miss Lucy had a baby and she named him Tiny Tim.
She put him in the bathtub to teach him how to swim.
He drank up all the water,
He ate up all the soap he tried to eat the bathtub
But it wouldn't go down his throat.
Miss Lucy called the doctor
Miss Lucy called the nurse,
Miss Lucy called the lady with the alligator purse.
Operation said the doctor,
Operation said the nurse,
Operation said the lady with the alligator purse.
Out came the water, out came the soap,
Out came the bathtub that wouldn't go down his throat.
Goodbye said the doctor,
Goodbye said the nurse,
Goodbye said the lady with the alligator purse.