Lyrics
Twinkle, twinkle traffic light
Shining on the corner bright.
When it's green it's time to go;
When it's red it's STOP! you know.
Twinkle, twinkle traffic light
Shining on the corner bright.
"Stop!' says the Red light,
"Go!' says the Green.
"Wait!' says the Yellow,
Till the light is Green.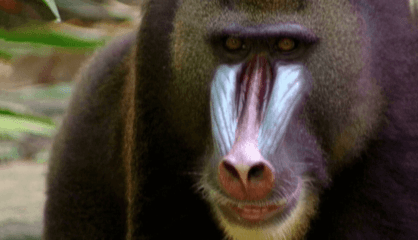 Some primates live in trees and some live on the land and in trees. In this episode we meet KINDERZOO's finest primates like our host Gabby the Gibbon, Deni the Douc Langur, Marty the Mandrill, Colin the Colobus Monkey and Mike the Proboscis Monkey. We also learn how Mike got his large nose in Kinderzoo Tales.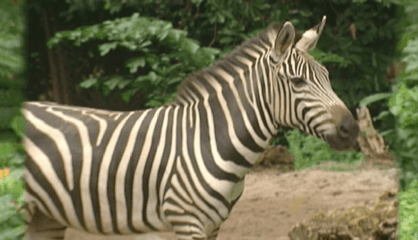 In this episode we go on safari in Africa and meet Polly the Springbok Antelope, Harry the Hippopotamus, Rhiannon the Rhinoceros and we see two of our favourites running around - Debra the Forgetful Zebra and Ryan the Lion. Our KInderzoo Tale this week is about how Gerry the Giraffe got his long neck.
Information About Traffic Light
"Traffic Light" is a children's song which is not only fun to sing, but teaches children about the use and importance of traffic lights in our society, reinforcing that "red' means stop, and "green" means go.
The first traffic lights were in London, England, by a railroad engineer. They used colored semaphores turning the day (wooden arms on a pole) pointed at different angles, and gas lanterns in the dark. The red and green lanterns were at the top of the pole, and were operated by a policeman, who would have to change them to regulate the movement of the cars.
Although the experiment was considered a success, operating gas lanterns in public had some risk for causing fires, so the idea was put aside until electricity made lights without burning gas possible.
The first electric traffic light was installed by a policeman named Lester Wire. in 1912 in Salt Lake City. The first traffic light system was put into use in Cleveland, Ohio in 1914, by the American Traffic Signal Company. In addition to the red and green lights, it had a buzzer, that rang when the lights were about to change.