Lyrics
Early one spring, baby ducks hatched.
Mother was so proud, yet one didn't match.
Brother and Sister, soon started to tease,
Strutting about with the greatest of ease.
Your friends call you ugly, ugly by name. They
laugh and they gawk, they point and they blame,.
Calling Ugly Ooo Ooo Ooo,
I'm glad I'm not you, ugly you.
It's a pity, such a shame, when looks are not the same
and you're called ugly Ooo Ooo Ooo.
Oh, It's hard to listen when your listening tomean.
How can friends cause such a scene?
Acting so important while being so bad,
not even caring that others are sad.
It's a pity, such a shame, when looks are not the same
and you're called ugly Ooo Ooo Ooo.
So your feathers aren't sparkly with a colorful sheen,
You're such a good swimmer you could be queen.
Swimming circles around the rest.
You're kind and sincere, who cares who looks best?
You're not ugly -- you're unique, just wait one day you'll
see, that your not ugly Ooo Ooo Ooo.
Sure enough it happened, the very next spring, the
water relected such a beautiful thing.
Swimming about could it really be true? The prettiest
image, how could it be you?
Your no duckling, you're a swan. You've been one all
along and you're not ugly Ooo Ooo Ooo.
So try not to listen when others are mean, trying
to look big and causing a scene.
Being a bully is never cool, sooner or later you'll
look like a fool.
Sure looks they may fade, but to friends you're never
strange.
Yeah looks they may fade but good friends will stay
and stay.
And you'll never be ugly Ooo Ooo Ooo.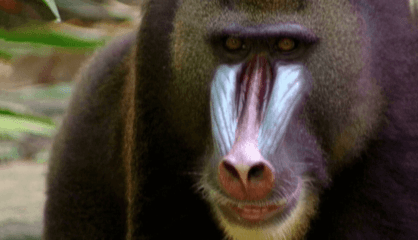 Some primates live in trees and some live on the land and in trees. In this episode we meet KINDERZOO's finest primates like our host Gabby the Gibbon, Deni the Douc Langur, Marty the Mandrill, Colin the Colobus Monkey and Mike the Proboscis Monkey. We also learn how Mike got his large nose in Kinderzoo Tales.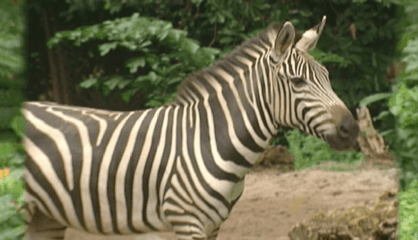 In this episode we go on safari in Africa and meet Polly the Springbok Antelope, Harry the Hippopotamus, Rhiannon the Rhinoceros and we see two of our favourites running around - Debra the Forgetful Zebra and Ryan the Lion. Our KInderzoo Tale this week is about how Gerry the Giraffe got his long neck.
Information About Ugly Duckling
Susan Harrison, © PALamusic.