Lyrics
We shake our heads out in the air,
we really haven't got a care,
What do we say when people stop and stare?
We never cut our hair!
We're warning barbers to beware,
Oh, where that we've got hair to spare,
Go ahead and criticize us if you dare!
We never cut out hair!
We're fab! We're famous! You know nothing can compare!
Don't try to change us cause you haven't got a pair, got a pair, got a pair...
We're here, we're there, we're everywhere!
We drive our parents to despair!
Our hair has flair, that's where this we swear:
We never cut our hair! (2x)
No, no, no, no!
Yeah!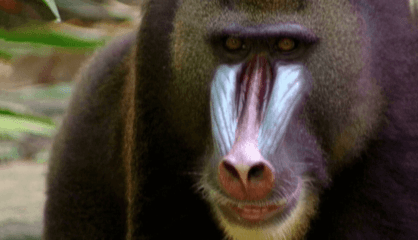 Some primates live in trees and some live on the land and in trees. In this episode we meet KINDERZOO's finest primates like our host Gabby the Gibbon, Deni the Douc Langur, Marty the Mandrill, Colin the Colobus Monkey and Mike the Proboscis Monkey. We also learn how Mike got his large nose in Kinderzoo Tales.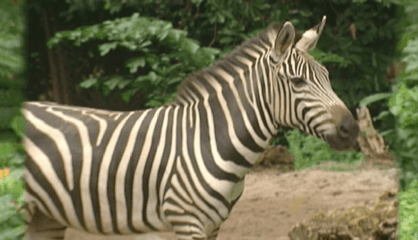 In this episode we go on safari in Africa and meet Polly the Springbok Antelope, Harry the Hippopotamus, Rhiannon the Rhinoceros and we see two of our favourites running around - Debra the Forgetful Zebra and Ryan the Lion. Our KInderzoo Tale this week is about how Gerry the Giraffe got his long neck.