Lyrics
Oh, Paddy dear, and did you hear
The news that's going round?
The shamrock is forbid by law
To grow on Irish ground!
St. Patrick's Day no more we'll keep,
His color can't be seen,
For there's a bloomin' law agin'
The wearing of the green.
I met with Napper Tandy
And he took me by the hand,
And he said, "How's poor old Ireland
And how does she stand?"
"She's the most distressful country
That ever yet was seen;
They're hanging men and women there
For wearing of the green".
Then since the color we must wear
Is England's cruel red,
Sure Ireland's songs will ne'er forget
The blood that they have shed.
You may take the shamrock from your hat now,
Cast it on the sod,
But 'twill take root and flourish still,
Tho' under foot it's trod.
When the law can stop the blades of green
From growing as they grow,
And when the leaves in summertime
Their verdue dare not show,
Then I will change the color that I
Wear in my canteen;
But 'till that day, please God, I'll stick
To wearing of the green.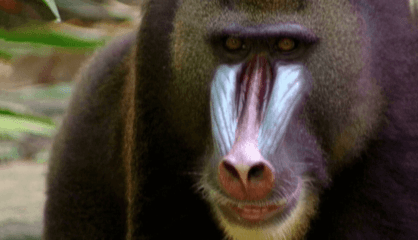 Some primates live in trees and some live on the land and in trees. In this episode we meet KINDERZOO's finest primates like our host Gabby the Gibbon, Deni the Douc Langur, Marty the Mandrill, Colin the Colobus Monkey and Mike the Proboscis Monkey. We also learn how Mike got his large nose in Kinderzoo Tales.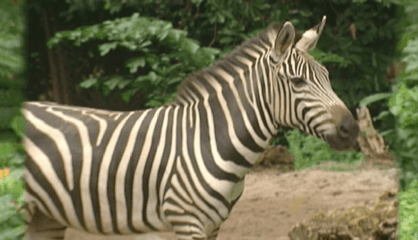 In this episode we go on safari in Africa and meet Polly the Springbok Antelope, Harry the Hippopotamus, Rhiannon the Rhinoceros and we see two of our favourites running around - Debra the Forgetful Zebra and Ryan the Lion. Our KInderzoo Tale this week is about how Gerry the Giraffe got his long neck.
Information About Wearing of the Green
This is actually an Irish rebel song now illegal to sing in public due to its history and provocation.