Lyrics
Well i walked round the corner
And i walked down the block
And i walked right into a doughnut shop
I picked up a doughnut
And i licked off the greese
And i handed the lady a 5 cent piece
Well, she looked at the nickle
And she looked at meand she said
This nickled isnt good for me.
There's a hole in the middle
And it goes right through
And i said
Well lady theres a hole in the doughnut too.
Thanks for the doughnut- You bet.
Well i had a little chicky
And it wouldnt lay an egg.
So i poured hot water up and down it's leg.
And the little chicky cried and the little chicky begged.
And it layed me a hard-boiled egg.
Dunt dunt dunt dunt dunt- some chick.
Well i stuck my head in a little skunks hole and the little skunk said well bless my soul. Take it out. .take it our. remove it. Well i didnt take it out and the little skunk said, ' if you dont take it out you will wish you had did. Take it out. .take it out. .remove it. .SSSSSSSSSSSSS
I removed it. .too late.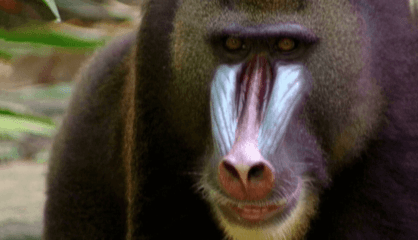 Some primates live in trees and some live on the land and in trees. In this episode we meet KINDERZOO's finest primates like our host Gabby the Gibbon, Deni the Douc Langur, Marty the Mandrill, Colin the Colobus Monkey and Mike the Proboscis Monkey. We also learn how Mike got his large nose in Kinderzoo Tales.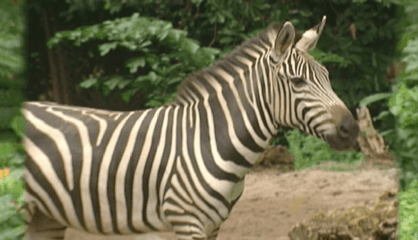 In this episode we go on safari in Africa and meet Polly the Springbok Antelope, Harry the Hippopotamus, Rhiannon the Rhinoceros and we see two of our favourites running around - Debra the Forgetful Zebra and Ryan the Lion. Our KInderzoo Tale this week is about how Gerry the Giraffe got his long neck.