Lyrics
Deep in the hundred-acre wood
where Christopher Robin plays,
you will find the enchanted neighborhood
of Christopher's childhood days.
A donkey named Eeyore is his friend,
and Kanga and little Roo.
There's Rabbit and Piglet and there's Owl
but most of all Winnie the Pooh.
Winnie the Pooh, Winnie the Pooh
Tubby little cubby all stuffed with fluff.
He's Winnie the Pooh, Winnie the Pooh.
Willy nilly silly ole bear.
. .Willy nilly silly ole bear.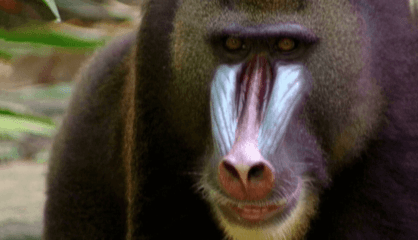 Some primates live in trees and some live on the land and in trees. In this episode we meet KINDERZOO's finest primates like our host Gabby the Gibbon, Deni the Douc Langur, Marty the Mandrill, Colin the Colobus Monkey and Mike the Proboscis Monkey. We also learn how Mike got his large nose in Kinderzoo Tales.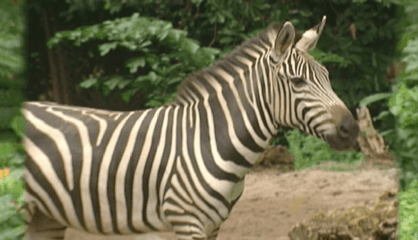 In this episode we go on safari in Africa and meet Polly the Springbok Antelope, Harry the Hippopotamus, Rhiannon the Rhinoceros and we see two of our favourites running around - Debra the Forgetful Zebra and Ryan the Lion. Our KInderzoo Tale this week is about how Gerry the Giraffe got his long neck.
Information About Winnie The Pooh Theme Song
The "Winnie The Pooh Theme Song" was written by The Sherman Brothers who produced this song for Walt Disney's 1977 animated movie "The Many Adventures of Winnie the Pooh".
The Sherman Brothers best known writing includes songs found in movies such as Mary Poppins, Chitty Chitty Bang Bang and The Jungle Book.
This song was authored by Disney, Walt Disney Records, and the Walt Disney Music Company and is protected by copyright.
Please support the record label and its artists by purchasing music from the official Walt Disney Records web site.
Alternative Lyrics & Related Songs
This lone verse can be sung repeatedly
Winnie the Pooh, Winnie the Pooh
Tubby little cubby all stuffed with fluff
He's Winnie the Pooh, Winnie the Pooh
Willy nilly silly ole bear