Lyrics
Bless my soul
Herc was on a roll
Person of the week in ev'ry Greek opinion poll
What a pro
Herc could stop a show
Point him at a monster and you're talking S. R. O.
He was a no one
A zero, zero
Now he's a honcho
He's a hero
Here was a kid with his act down pat
From zero to hero. .in no time flat
Zero to hero. .just like that.
When he smiled
The girls went wild with oohs and aahs
And they slapped his face
On ev'ry vase (on ev'ry vase).
From appearance fees and royalties
Our Herc had cash to burn
Now nouveau riche an' famous
He could tell you
What's a Grecian urn?
Say amen
There he goes again
Sweet and undefeated
And an awesome 10 for 10
Folks lined up
Just to watch him flex
And his perfect package packed a
pair of pretty pecs.
Hercie, he comes
He sees, he conquers
Honey, they crowds were
Going bonkers
He showed tho moxie, brains and spunk
From zero to hero. .a major hunk
Zero to hero. .and whoda thunk.
Who put the glad in gladiator?
Hercules
Whose daring deeds are great the-a-ter?
Hercules
Is he bold?
No one braver
Is he sweet?
Our fav'rite flavor
Hercules. .Hercules. .
Bless my soul
Herc was on a roll
Undefeated
Riding high
And the nicest guy
Not conceited.
He was a nothing
A zero, zero
Now he's a honcho
He's a hero.
He hit the heights at breakneck speed
From zero to hero
Herc is a hero
Now he's a hero
Yes, indeed!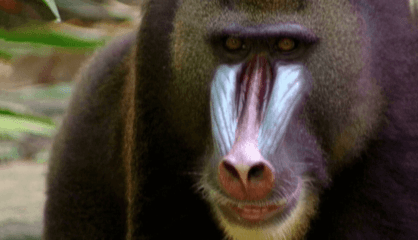 Some primates live in trees and some live on the land and in trees. In this episode we meet KINDERZOO's finest primates like our host Gabby the Gibbon, Deni the Douc Langur, Marty the Mandrill, Colin the Colobus Monkey and Mike the Proboscis Monkey. We also learn how Mike got his large nose in Kinderzoo Tales.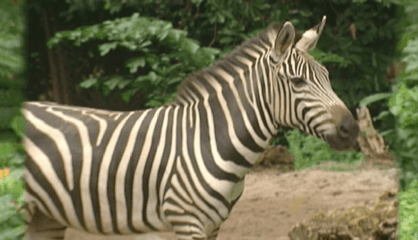 In this episode we go on safari in Africa and meet Polly the Springbok Antelope, Harry the Hippopotamus, Rhiannon the Rhinoceros and we see two of our favourites running around - Debra the Forgetful Zebra and Ryan the Lion. Our KInderzoo Tale this week is about how Gerry the Giraffe got his long neck.
Information About Zero To Hero
This song was authored by Disney, Walt Disney Records, and the Walt Disney Music Company and is protected by copyright.
Please support the record label and its artists by purchasing music from the official Walt Disney Records web site.